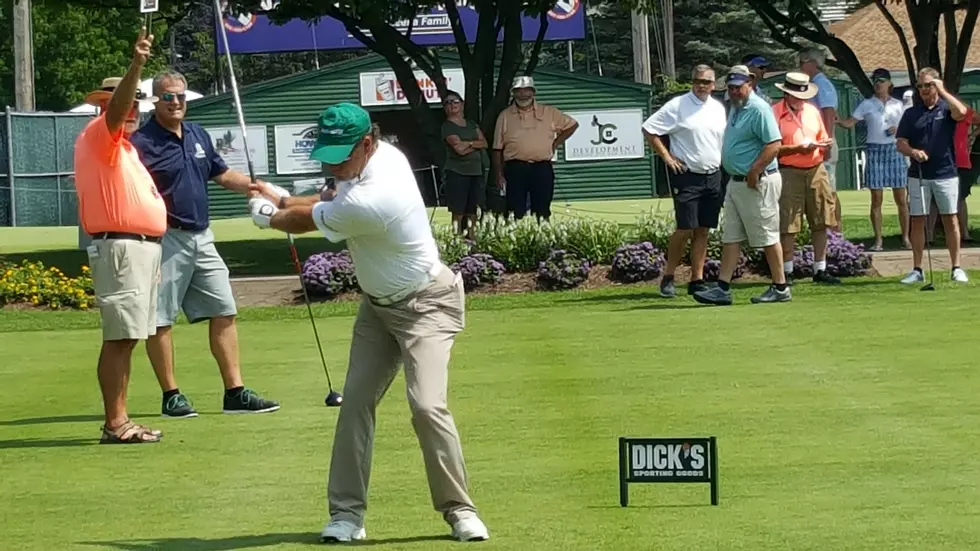 The Pros Aren't Coming to Me, So I May Be Going to Them
WNBF News/Roger Neel Photo
I already took one week's vacation and went to Myrtle Beach during the week of Saint Patrick's Day. And that was when things started shutting down because of the Coronavirus outbreak.
I usually spend another week of vacation in August when the Dick's Sporting Goods Open is in town. I usually take days off to volunteer at the tournament and to get the house ready for entertaining people that week because we live within walking distance of En-Joie and we have a lot of visitors that week.
Being that the Dick's Sporting Goods Open has been canceled for this year, Chris and I were wondering what to do with that vacation week. We heard from Jules, one of the many PGA employees that we've become friends with over the years, she reached out to tell us that she was going to miss visiting us this summer.
We asked her where the closest Champions Tour event to Binghamton was going to be held? One that she was working. She said it was in Ohio, the week that was originally scheduled for the Dick's Sporting Goods Open. The Bridgestone Senior Players Championship which, was originally scheduled from July 9th through July 12th, is now taking place August 13th through 16th the week that the Champions Tour was supposed to be in Endicott.
Enter your number to get our free mobile app
The Bridgestone Senior Players Championship is considered a "major" on the PGA Champions Tour. It's played at the Firestone Country Club in Akron Ohio. So Chris and I are debating whether or not to drive out there and volunteer at that tournament. Jules told us that if we wanted to volunteer at that tournament, she would love to have us there. So I didn't cancel my vacation time here at the Whale, but we are still unsure if we are going to go and here's why.
Chris took an early retirement from NYSEG about two years ago. She got called back as a contractor about two weeks later. So technically, even though she's retired, she's been working part-time. Since the Covid-19 outbreak, she has been laid off and could be called back to work at any moment. Our fear is that we book a hotel room in Akron, and right before we leave, she gets the call telling her to report back to work.
So our vacation plans are still up in the air. I think it would be awesome to volunteer as a walking score at another PGA event and get to hang out with the PGA folks that we've gotten to know pretty well over the last 18 years or so.
I guess we'll just have to play it by ear and  see what happens.
35 Famous People With Ties to the Binghamton Area