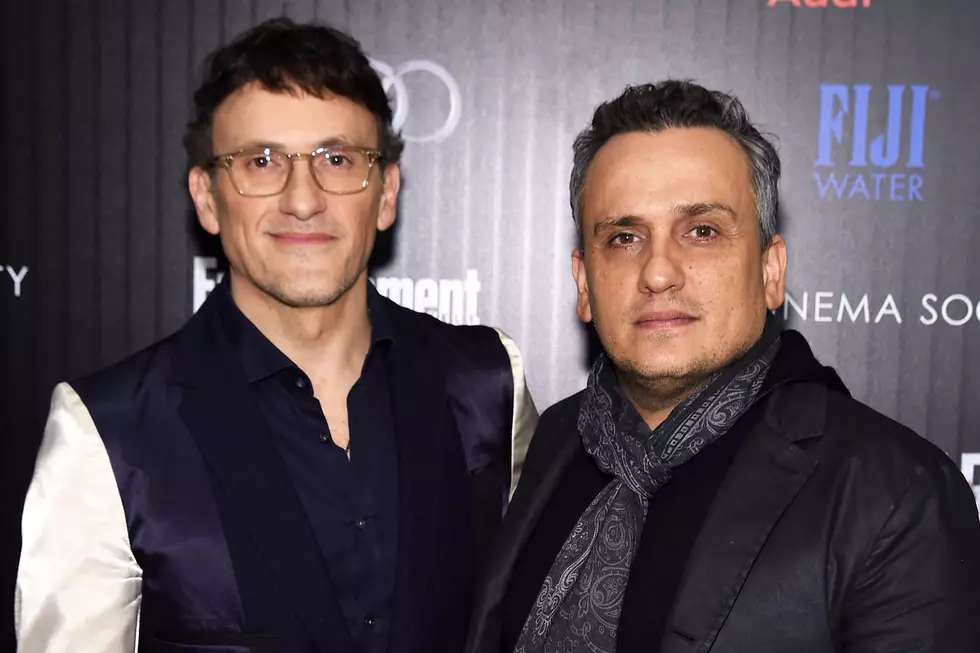 The Russos Are Making a Series About the War Between Marvel and DC
Jamie McCarthy, Getty Images
Decades before Avengers: Endgame and Joker were duking it out to be the biggest movie of the year, Marvel and DC Comics were engaged in a battle for the right to claim the title as the biggest comic-book company in the country. DC predates Marvel — and they had much more movie success before Marvel even got a major film to the screen — but Marvel has become the dominant force in pop culture in recent years, while DC has struggled to keep pace.
It's a story of warring titans good enough for a show of its own — or at least that's what the Russo brothers are hoping. Variety reports the Avengers directors are executive producing a new series called Slugfest that will chronicle the epic war between Marvel and DC, based on the book of the same name by Reed Tucker:
Producers promise that "Slugfest" will bring to light little-known stories from the history of both Marvel and DC, including interviews with creators of the best-known superhero characters in the world. Among the show's retrospective dives will be the history behind the bone-crushing handshake between Superman and Spider-man in the first official Marvel-DC crossover comic in the '70s.
The show will be available on Quibi, yet another new streaming service coming to the market next year. Quibi is geared towards "a millennial target audience" and will cost just $5 a month (with ads; it's $3 more a month for no ads) with a ton of content all designed to be viewed in ten minutes or less. I suppose if you can't have the Marvel heroes (who appear on Disney+) or DC's Justice League (who are on HBO Max), this is probably the next best thing.
Note: As Amazon Associates, we earn on qualifying purchases.
Gallery — Actors Who've Appeared in Both Marvel and DC Movies: