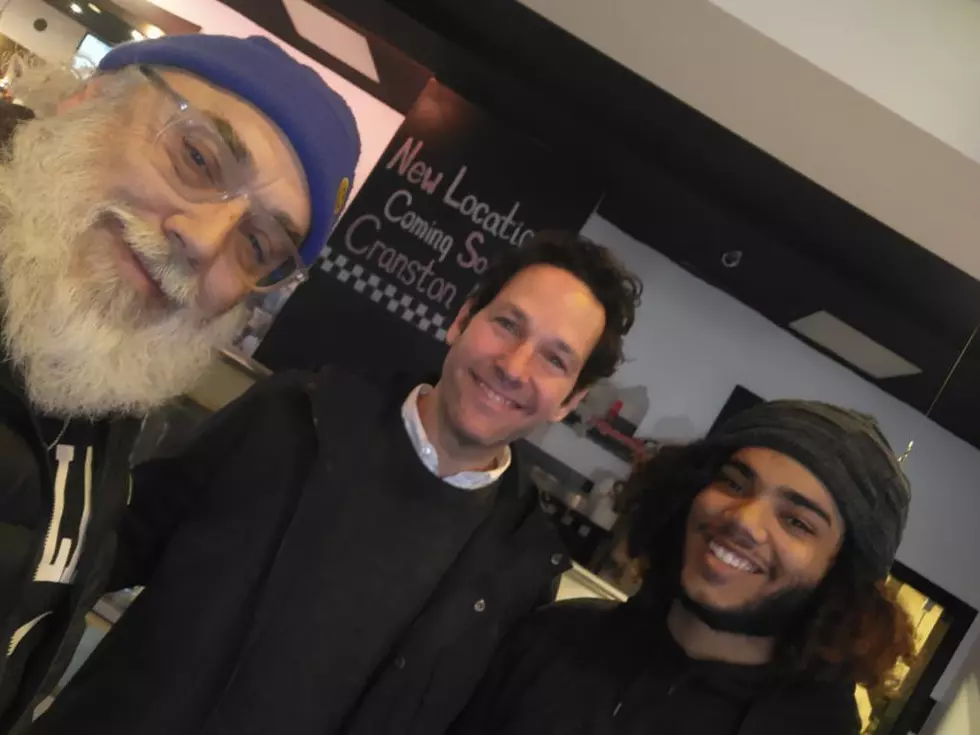 Sexiest Man Alive, Paul Rudd Spotted in Downtown Providence
NicoBella's Providence via Facebook
It was a celebrity sighting thousands of women were probably bummed they missed as People magazine's current Sexiest Man Alive was spotted grabbing breakfast in downtown Providence.
In a post from NicoBella's Family Restaurant on Facebook, a smiling Paul Rudd was photographed between two employees after having breakfast at the Dorrance Street eatery.
He actually joins a growing list of celebrities spotted grabbing a bite in Providence over the last few weeks. Michael Douglas and Catherine Zeta-Jones had Easter brunch at Andreas on Thayer Street and The Marvelous Mrs. Maisel star Marin Hinkle ate at the same place a week later.
Now Paul Rudd is roaming downtown Providence, too, and we can't help but wonder what it is about Rhode Island's capital city that is drawing in the stars.
There is one possible theory to the Rudd sighting, however. CinemaBlend.com reported back in April 2021 that Rudd was going to be producing a revival of the 2009 comedy series Party Down. The original show was about what goes on in the culinary world and presumably, the reboot will be, too.
Considering NicoBella's is just a few blocks away from Johnson & Wales University and their College of Culinary Arts is a leader in culinary education, perhaps Rudd is in town doing some research or scoping out some film locations at the school. It's a plausible theory for what might have him passing through the Ocean State.
The real reason remains a mystery, but one thing is for sure. Commenters on social media were incredibly upset that they didn't spot this amazing actor for themselves today.
20 Stars Who Hail From Rhode Island
Rhode Island may be the smallest state in the nation, but it has been home to many celebrities. Though some have moved here, filmed here or attended school here, only a handful were actually born here. These are those celebrities.