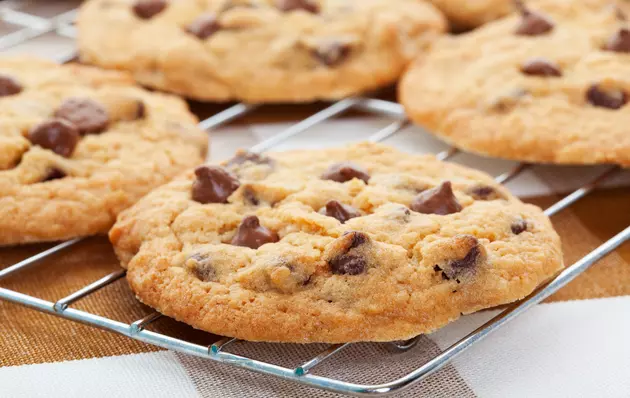 It's Chocolate Chip and Pizza Party Day
ThinkStock
No! This is a double whammy on my diet plan. Well, I'm kind of dieting. It's not an easy road to take.
Two of my favorite foods are chocolate chip cookies and pizza. And now they are both to be celebrated in the same day according to the National Day Calendar. How can I fight that urge? It will be a challenge.
My obsession with chocolate chip cookies began at home with my Mom first baking them for me and my Dad. Heaven on earth, no doubt. Nothing like Mom's homemade chocolate chip cookies. But there was a limit on the number of cookies per meal. Two was the limit after dinner. And not before every morsel of whatever was on my plate had been consumed.
That wasn't always an easy thing to do. Especially when the main dish was some sort of steak. Not sure who cooked steak in my family when I was growing up, but it was touch to chew. I'd sit there at the table for what seemed like an eternity chewing and chewing like it was a slab of rawhide. Whatever taste that steak had, was long gone. We didn't have a dog in the house to discreetly pass along any food we didn't want to eat.
As for pizza, for most of my childhood, we enjoyed homemade pizza. It was good, but not as good as one of the local pizza shops in a nearby town from where I lived. I don't know what their secret is (sauce, cheese?), but as far as I'm concerned, they make the best New York style pizza in the world.
It's one of those pizzas that you don't wait for it to cool down. The sign of a great pizza is when you rush to eat it and it slightly burns the roof of your  mouth. Yum! Enjoy your pizza today and be sure to top it off with a warm, delicious chocolate chip cookie.
Enter your number to get our free mobile app
MORE: See absolutely chilling photos of empty public spaces worldwide