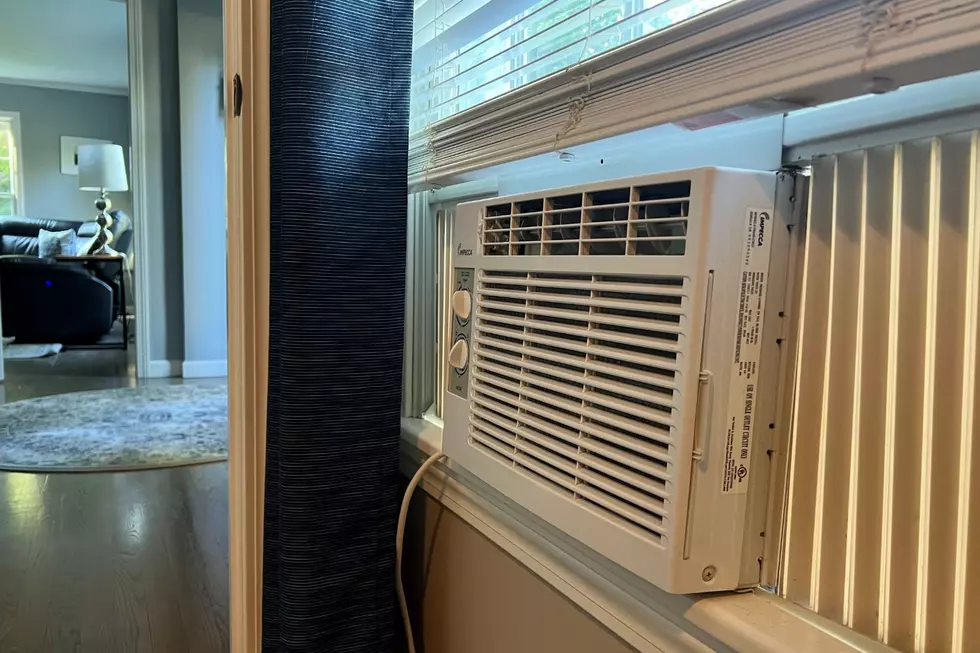 Heated Debate: Should Air Conditioners Be on All The Time?
Michael Rock/Townsquare Media
As the heatwave of 2022 rages on, a debate in my house is heating up: Should the air conditioners be left on all of the time?
There's no fancy-pants central air in my house. We're over here roughing it with window units.
Back in my day, when my sister and I were kids, we used to sleep in sleeping bags in my parents' room -- where the sole air conditioner in the house lived.
Now, we have multiple units around the house, and I feel like we leave them on ALL OF THE TIME.
My wife and I have a difference of opinion. I have no problem whatsoever firing up the AC when it's hot outside and there are people in the room.
My wife is from the camp that believes the air conditioners should always be on. She justifies it by the logic of, "It costs more to cool off a hot room than to keep it at a constant cool."
It kills me to come home from work to find an empty house with the air conditioners roaring all over the house. It feels like such a waste of energy and money.
When this happens, I shut off the units, then my wife comes home and she is not happy. She'll walk around in a huff turning the air conditioners back on and complaining about how hot it is.
Same thing when I come down early in the morning to go to work. It's usually not that hot at 4 or 5 in the morning. Certainly not hot enough to justify having the air conditioners on and cooling an empty downstairs.
As of the publishing of this article, I've been warned not to touch them.  We all know who's boss.
Best Foods to Eat When You Want to Beat the Heat
They say "you are what you eat" and in the summer time that also means you feel what you eat. So when you want to feel cool on a hot, summer's day, what you feed yourself can actually help.
These are some of the best foods for keeping cool when the temperatures are on the rise.
Epic Cape Cod Inflatable Park Does Not Disappoint
Just a short drive up I-195 is a day of family fun just waiting to happen. The Cape Cod Inflatable Park has added the Wicked Waves Water Park for summer 2022, joining the Lazy River, water inflatables, trapeze setup, ninja warrior obstacle course and arcade already at the West Yarmouth park.
It is staycation fun for the whole family that you just have to see to believe.