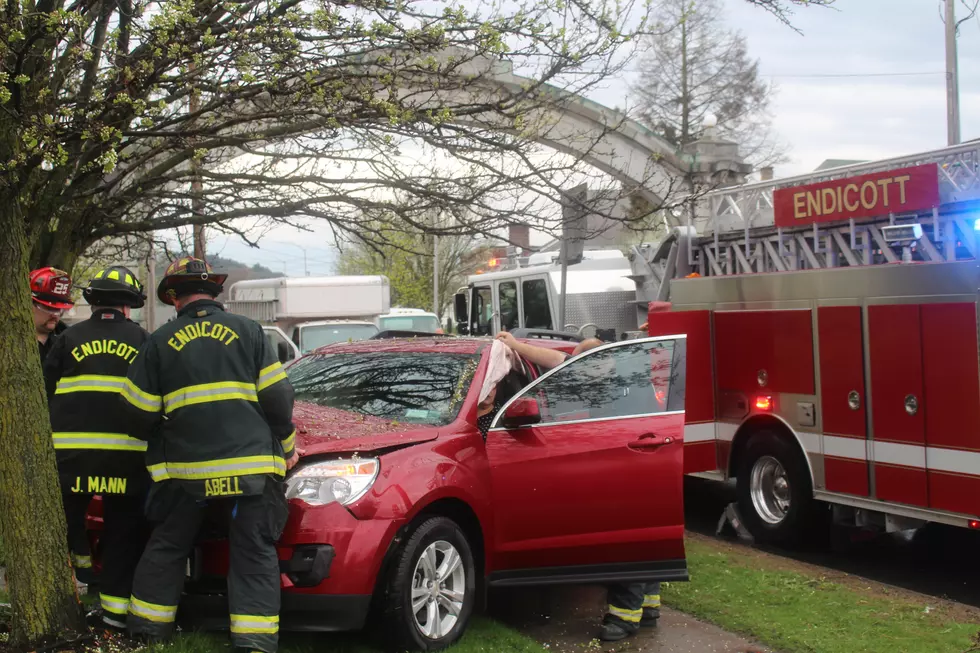 Woman Hurt in Crash Near Endicott Arch
Photo: Bob Joseph/WNBF News
A driver was injured as the result of a collision involving a sport utility vehicle and a truck on East Main Street in Endicott.
The crash occurred around 8:20 a.m. Friday near the EJ Arch, a few blocks west of Union-Endicott High School.
Endicott police say both vehicles involved were traveling east. A truck reportedly rear-ended a Chevrolet Equinox SUV. The force of the collision propelled the SUV off the street and into a tree.
Authorities say the woman who had been driving the SUV sustained an arm injury. She was not taken to a hospital.
Police and fire department vehicles, along with a Union Volunteer Emergency Squad ambulance, blocked one lane of East Main Street, slowing rush-hour traffic.
Police did not indicate whether any tickets were to be issued because of the crash.