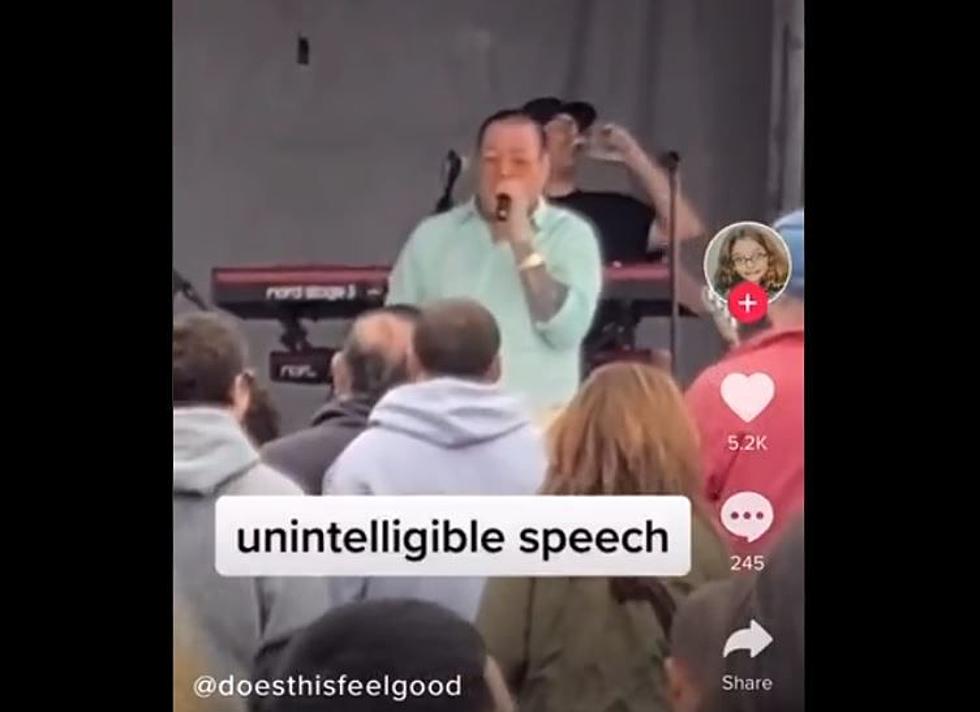 Viral Video Show Smash Mouth Singer Slurring Through Upstate New York Show
TikTok.com-doesthisfeelgood
You remember Smash Mouth and their songs "Allstar" and "Walking On the Sun". They even did a very successful cover of "I'm A Believer" that appeared on the movie soundtrack for "Shrek". They are still touring and Saturday night appeared at the Big Sip in Bethel, New York. Singer Steve Harwell appears to have more than a big sip at this event.
According to the New York Post, Harwell appeared to be under the influence while slurring his words, threatening fans in the audience and even performing what looked like a Nazi salute during a performance at The Big Sip beer and wine festival in Bethel.
A TikTok video posted by @doesthisfeelgood has gone viral and shows several upsetting actions by the Smash Mouth front man. From slurring to threatening the audience and even some random woman taking the stage to announce it's her birthday.
If Harwell has a drinking or substance issue we certainly hope he finds the help he needs and gets healthy so we can see him perform all of thise Smash Mouth songs to the level he is capable of.
If you or anyone you know has issues with drinking or drugs here are some options for you:
Smashed Mouth?
Smash Mouth singer had a bad night in Upstate New York
Classic Rock Road Signs of the Capital Region
The Capital Region ROCKS!
25 Ways You Know You're From Upstate New York When...