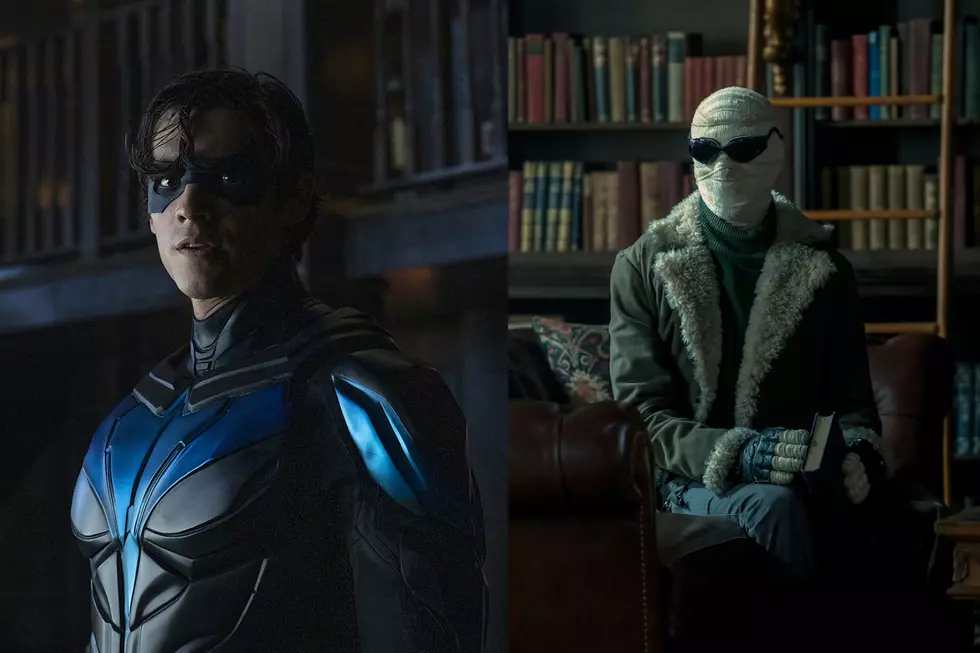 'Titans' and 'Doom Patrol' Ending at HBO Max
HBO Max
More DC Comics TV shows are coming to an end.
The latest are two of HBO Max's biggest live-action series: Titans and Doom Patrol. Both shows started on the now-defunct DC Universe streaming service; Titans in 2018 and Doom Patrol in 2019. When that service was shut down shortly after the launch of HBO Max, both series migrated over to the new streaming site. But their upcoming fourth seasons will both series' last.
Here was HBO Max's comment on the news, via Variety:
While these will be the final seasons of 'Titans' and 'Doom Patrol,' we are very proud of these series and excited for fans to see their climactic endings. We are grateful to Berlanti Productions and Warner Bros. Television for making such thrilling, action-packed, heartfelt series. We thank 'Titans' showrunner Greg Walker, executive producers Greg Berlanti, Akiva Goldsman, Sarah Schechter, Geoff Johns, Richard Hatem, and the team at Weed Road Pictures. For 'Doom Patrol,' we celebrate showrunner Jeremy Carver and executive producers Greg Berlanti, Sarah Schechter, Geoff Johns, Chris Dingess and Tamara Becher-Wilkinson. For four seasons, fans have fallen in love with the 'Titans' and 'Doom Patrol,' investing in their trials and tribulations, and in their legendary battles saving the world time and time again.
The announcements are probably not shocking, given the upheaval at DC Studios over the past few months. James Gunn and Peter Safran were named co-CEOS, and since then they have set about planning to create their own singular DC movie and TV universe. Meanwhile, the previous DC TV universe, the Arrowverse, has slowly been whittled down to a single series, The Flash, which will come to an end after its upcoming ninth season. The conclusions of all these shows helps clear the decks for whatever Gunn and Safran have planned next.
The final seasons of Doom Patrol and Titans will each consist of 12 episodes.
Actors Who Turned Down DC Roles
These major stars could have played some of your favorite DC Comics' heroes onscreen. But they all said no for one reason or another.