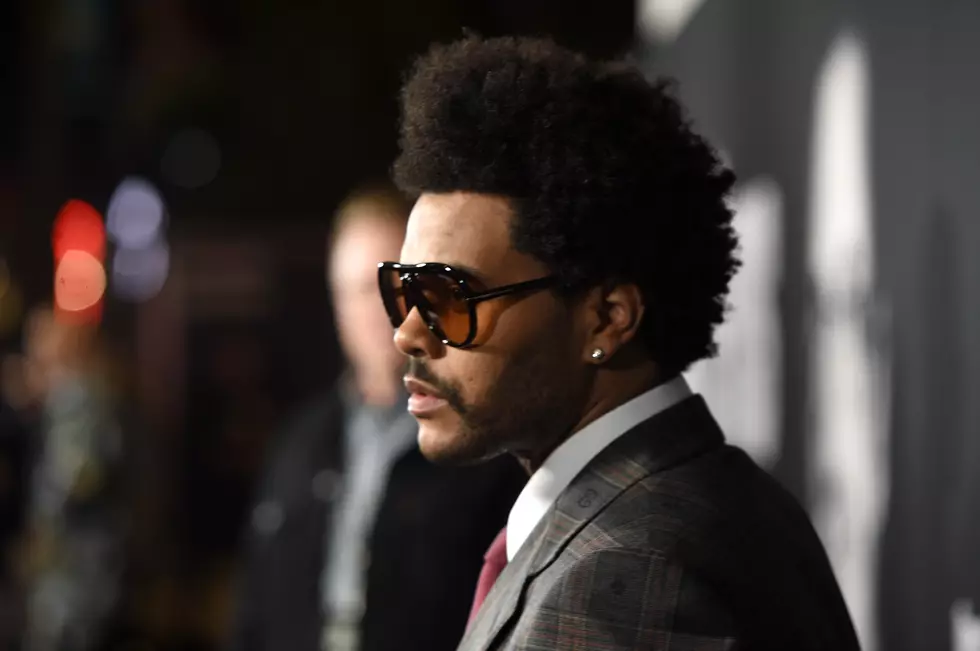 The Weeknd Is Paying $7 Million for His Super Bowl Performance
Getty Images for A24
Enter your number to get our free mobile app
Super Bowl 51 will played in Tampa Bay, Florida on February 7th this year, with the Tampa Bay Buccaneers and Kansas City Chiefs going head-to-head at Raymond James Stadium.
Aside from the biggest game of the year, fans are also looking forward to the Halftime Show featuring The Weeknd, but something's a little different this year.
According to a report from NME, The Weeknd's manager recently revealed that the that the singer has put up $7 million of his own money toward his show this Sunday.
The Weeknd's upcoming halftime performance, which will last for 12-13 minutes, has been previewed in a new interview conducted by Billboard with the artist, his managers Wassim "Sal" Slaiby and Amir "Cash" Esmailian and XO's creative director La Mar C. Taylor.
Slaiby revealed in the interview that while the Super Bowl organizers are covering all of the usual production costs, The Weeknd has voluntarily put up the hefty chunk of change from his personal fortune in order to "make this halftime show be what he envisioned".
Now out of all the legendary Super Bowl Halftime performers like Prince, Michael Jackson, and Beyoncé, plus the infamous duo of Justin Timberlake and Janet Jackson and their "wardrobe malfunction",  I never heard of an artist putting up their own cash to bring their vision to life for the football loving public.
Speaking about the performance, which is being curated by Jay-Z's Roc Nation company (who are in a partnership with the NFL), Esmailian said that The Weeknd and his team have "always had the Super Bowl on our bucket list".
Well, that certainly shows if the artist is willing to shell out that much money to personalize the show beyond what the game's organizers were willing to budget for.
This year's Super Bowl will be different. With CDC guidelines in place, only a third of the stadium will be full this year, and many in attendance will be healthcare and other frontline workers specially invited to attend.
Regardless if it is as great a halftime performance as The Weeknd hopes, my family and I will be there for it this Sunday, as I'm sure yours will as well.
CHECK IT OUT: 100 sports records and the stories behind them