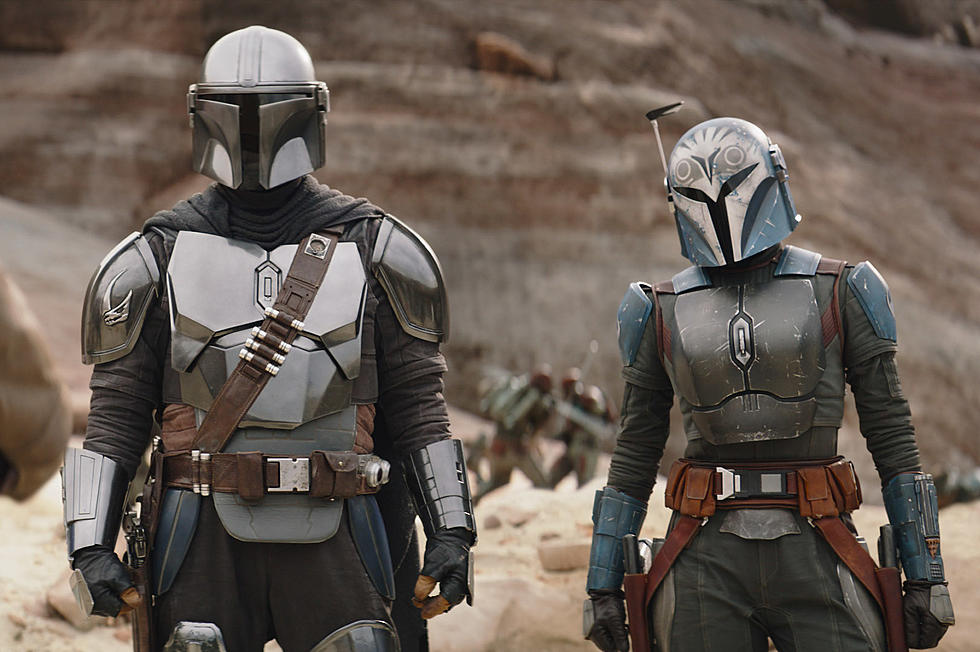 Why Are Some Fans Struggling With 'The Mandalorian' Season 3?
Lucasfilm Ltd.
Fans have been waiting and waiting for The Mandalorian Season 3. But when the show finally arrived on Disney+ it was not met with the ecstatic reception that the first two seasons of the show mostly received. The series is supposedly not drawing the same sorts of ratings as parts years, and reviews from both critics and audiences are not as uniformly positive, either. Has The Mandalorian lost its way?
To answer that question, check out our latest Star Wars video, which features our own Ryan Arey and Matt Singer in discussion with IDW editor Heather Antos as they debate the highs and lows of The Mandalorian Season 3. Is this season too opaque for casual fans? Is it too reliant on deep Star Wars lore? Should they have just given Bo-Katan her own show? Why did they resolve the Season 2 cliffhanger in The Book of Boba Fett? We discuss all that stuff, and a whole lot more; check out the video below:
READ MORE: Why The Mandalorian Crossed Over Into The Book of Boba Fett
If you liked that video on The Mandalorian Season 3 so far, what it's doing right and what it's doing wrong, check out more of our videos below, including all the Easter eggs in Episode 4 of the current season of The Mandalorian, all the Easter eggs in Episode 3, and all the Easter eggs in Episode 2 of The Mandalorian Season 3. (Sensing a theme here?) Plus, there's tons more over at ScreenCrush's YouTube channel. Be sure to subscribe to catch all our future episodes. The Mandalorian Season 3 is now available on Disney+. New episodes premiere on Wednesdays.
Sign up for Disney+ here.
Every Star Wars Movie, Ranked From Worst to Best