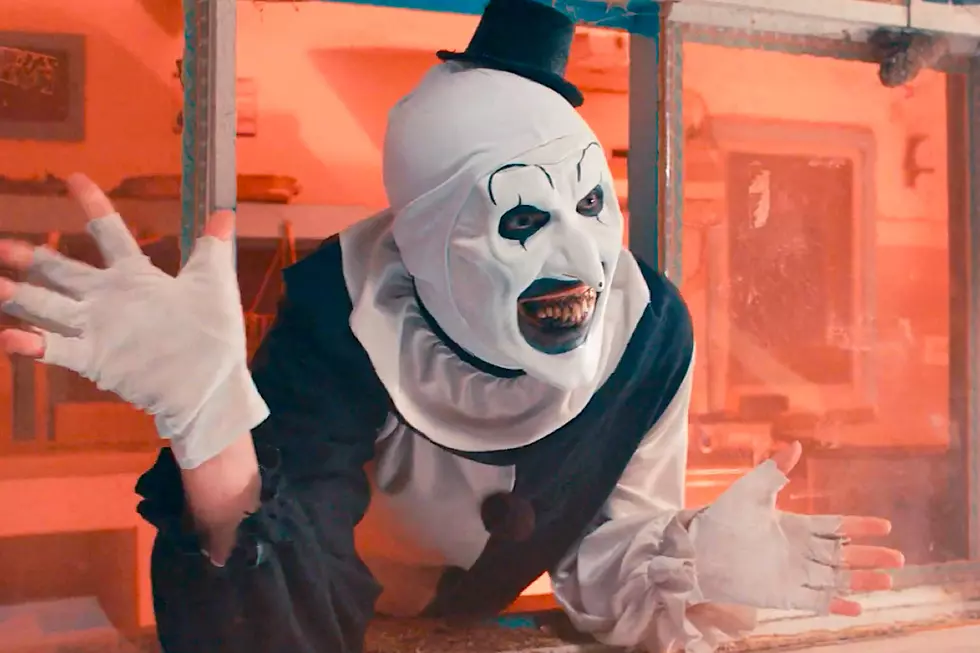 'Terrifier 3' Is Coming to Theaters Next Year
It's not easy breaking through with an original concept these days, especially one produced on a tiny budget. But the Terrifier franchise has become one of the biggest word-of-mouth hits of the 2020s. The second movie was made for a shoestring — about a quarter of a million dollars — and grossed $15 million in theaters, a terrific return on investment.
We already knew that series writer/director Damien Leone wanted to make a third film (with that kind of success, wouldn't you?) but now we know that the third Terrifier movie will be released in theaters next year by Cineverse.
READ MORE: Is John Carpenter's The Thing Finally Getting a Sequel?
In a new interview with Variety, Leone explained his goals with this Terrifier 3:
Even while I was writing Part Two, I actually had scenes that I'd already written for Part Three because I knew where it was going to go. I want to shift back a bit to the tone of Part One, which I felt was a little more simplistic and old school, gritty slasher. I want this one to go back in that direction, and I want this to be the scariest one of the trilogy. This one will actually have a little bit more of an evil overtone to it, so this is going to be hopefully the scariest and the darkest. I want it to feel as if the audience coming into this one isn't as comfortable with Art the Clown as they feel they are now. I want to see if I can make them really scared of him again.
Terrifier's star, Art the Clown, originally appeared in a series of short films by Leone, before making his feature debut in Leone's anthology movie All Hallows' Eve in 2013. The first Terrifier followed that in 2016, but it was the sequel, which opened in theaters last fall, that became a major cult hit in theaters. David Howard Thornton, who has played Art the Clown in both of the previous movies, is expected to return for the third film as well.
Movie Theater Horror Stories Involving Smelly Food
You're not supposed to sneak food into the movie theater, but sometimes satisfying your hunger is more important than following the rules. Here are some real-life theater food horror stories from social media. (The names have been removed to protect the guilty.)