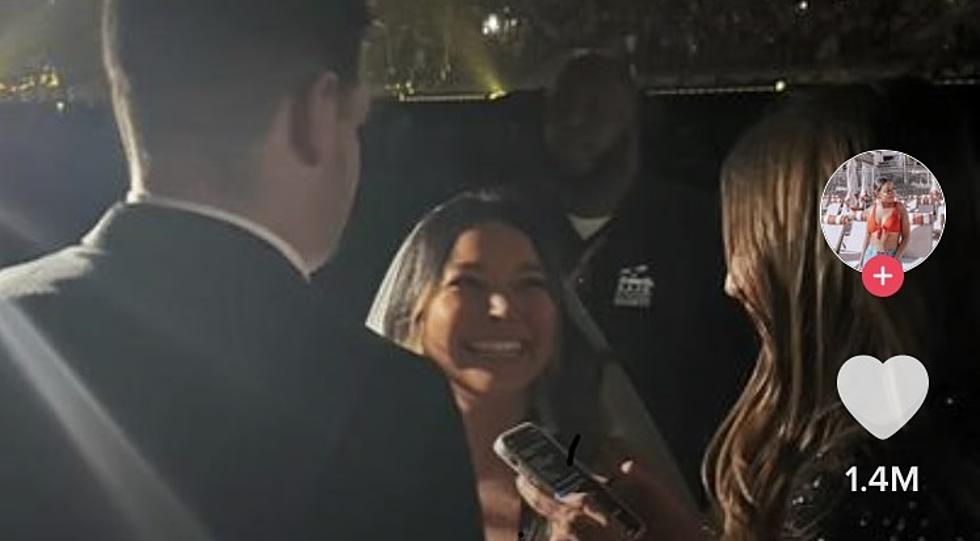 Couple Decides to Get Married at Taylor Swift Concert
Tik Tok Photo
I think any person who starts thinking of their wedding day thinks about a million different ideas to make their wedding special.
One couple had a spectacular wedding because it included the music of Taylor Swift.
When Rene Hurtado thought of Taylor Swift, she told the Today Show that she thought of her own life. After all, the two women were about the same age, and to Hurtado, it was like they sort of grew up together.
Rene Hurtado and her fiancee' Max Bochman talked about what their wedding would be like. A friend suggested that since Hurtado loved Swift's music so much why not just get married at one of her concerts? At first, Bochman, who is super shy, just laughed the idea off. He said nope.
Hurtado now had to come up with some other way to make their wedding memorable, so while she was going through all kinds of scenarios in 2022, Bochman surprised her by saying, "Let's just go for it." Hurtado was able to score tickets on the first row of one of the concerts of Swift's new tour.
The two went to the concert, Hurtado in her dress and veil and Bochman in his tux. When the first strains of Swift's "Invisible Strings" started playing the couple stood up. Hurtado says the audience caught on and took part in watching the ceremony. Her best friend and maid of honor performed the ceremony while the song played.
Once they said their "I do's", the audience rejoiced with the new couple. Following the ceremony, one of the people who works with Taylor Swift even gave them one of Taylor's guitar picks.
We hope they have a wonderful life!
Here's some video of the wedding that aired on Good Morning America!
7 Most-Quoted Songs From Female Artists Of The 21st Century