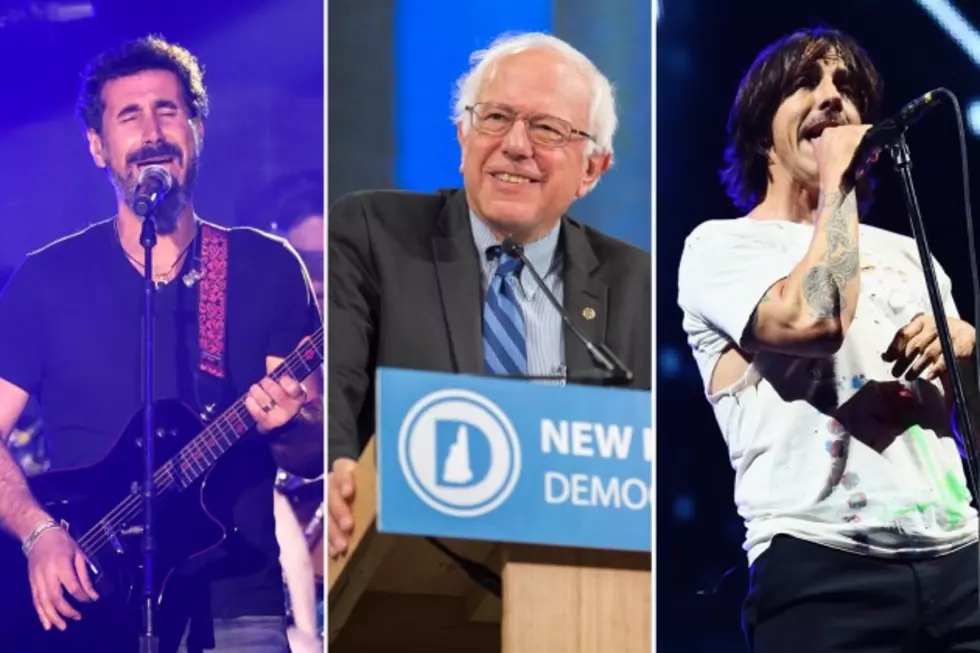 Serj Tankian, Red Hot Chili Peppers Endorse Presidential Candidate Bernie Sanders
Kevin Winter / Scott Eisen / Tim P. Whitby, Getty Images
We've seen Five Finger Death Punch guitarist Zoltan Bathory recently offering a show of support for Republican Presidential candidate Donald Trump, but as the campaigning heats up, we're now able to see a number of rockers who've lent their support to Democratic Presidential candidate Bernie Sanders.
At Sanders campaign site, there's now a list of celebrity endorsers who have shown their support of Sanders. They've signed a letter at the site that reads as follows:
We - the undersigned artists, musicians, and cultural leaders of America - are excited to endorse a new vision for our country.
It's a vision that pushes for a progressive economic agenda.
It's a vision that creates jobs, raises wages, protects the environment, and gets big money out of politics.

We endorse Bernie Sanders to become the 2016 Democratic Nominee for President of the United States of America.
We endors
Sincerely,
You'll also find musicians Bonnie Raitt, Jackson Browne, Steve Earle, John Densmore, Greg Dulli, Graham Nash David Crosby and Jeff Tweedy, actors Wil Wheaton, Susan Sarandon, Danny DeVito, Mark Ruffalo, John C. Reilly, Nikki Reed, Breckin Meyer, Justin Long, Juliette Lewis and Will Ferrell, and comedians Sarah Silverman, Margaret Cho and Patton Oswalt among those supporting Sanders as well.
Check out the full list of Bernie Sanders celebrity endorsers at this location. And read more about Sanders take on the issues here.
See the Yearbook Photos of Anthony Kiedis + Other Rockers
You Think You Know System of a Down?