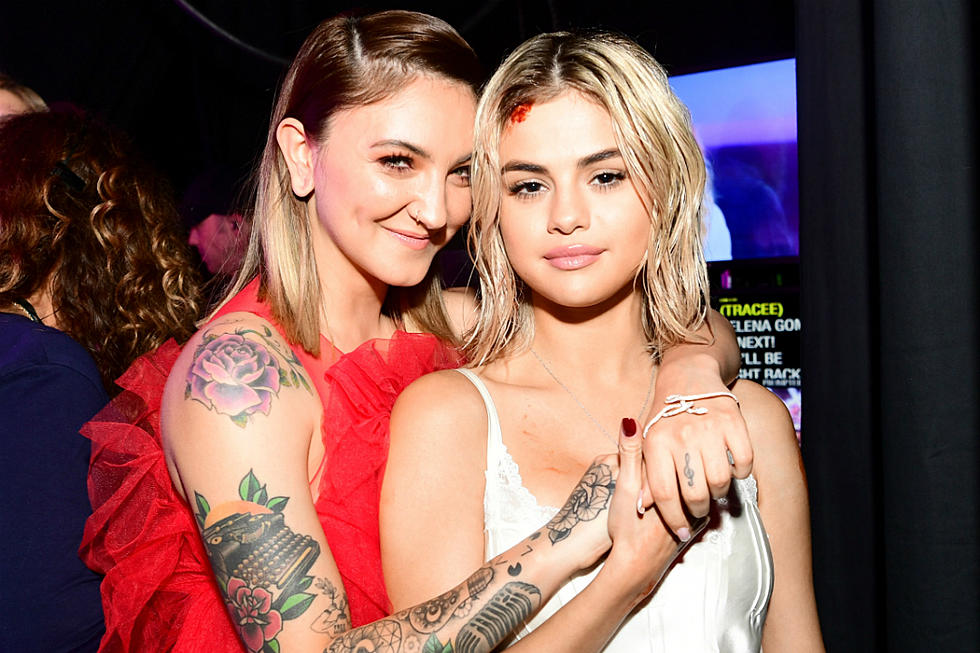 Julia Michaels Defends Selena Gomez's Songwriting Skills
Emma McIntyre, Getty Images
It's recently been confirmed the 27-year-old pop star is gearing up to release new music four years after dropping her chart-topping album Revival. She also announced she'll be releasing the single "Lose You to Love Me" on (October 23). Days later, rumored started to circulate that Michaels co-wrote the track with Gomez and that songwriter Justin Tranter and Billie Eilish's brother (and producer) Finneas were involved as well.
However, ahead of the song's release, Twitter trolls accused Gomez of not writing her own songs so Michaels stepped in to set the record straight.
"I can actually 100% say that selena is VERY much a songwriter," she wrote. "Coming from someone that has written with her multiple times. Please don't comment on things you know nothing about. It's extremely rude.
Michaels has co-written a number of hit songs with Gomez, including "Good for You," "Hands to Myself" and "Bad Liar." They also collaborated on the track "Anxiety."
At the time, Gomez thanked Michaels for letting her be a part of the song: "My sweet soul sister. Julia you have been a huge part of my life," she wrote. "You have taught me how to have courage when I have self-doubt. This song is extremely close to my heart as I've experienced anxiety and know a lot of my friends do too. You're never alone if you feel this way. The message is much needed and I really hope you guys like it!"
Michaels is currently on tour performing shows in cities across the U.S., Canada and Mexico. You can get tickets and all the information you need about upcoming concerts here.
Selena Gomez's Best Red Carpet Photos