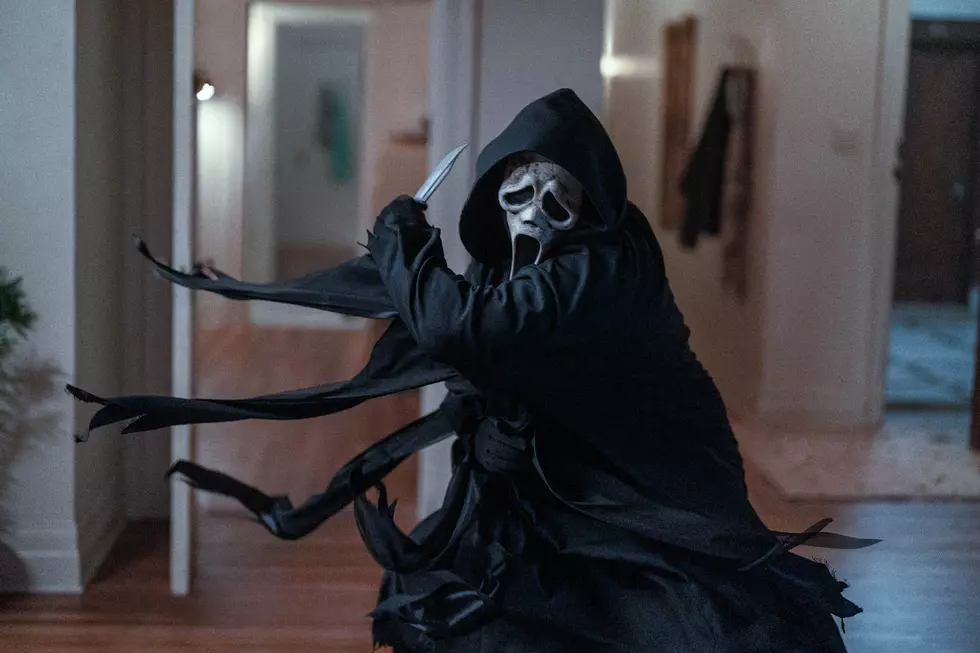 'Scream VI' Will Be the First in 3D
Paramount
Scream VI tickets are on sale now, and yours might cost a couple bucks extra. No, not because of inflation. The latest horror sequel will be released in 3D, a first for the long-running slasher series (and seemingly an indication just how massive Avatar: The Way of Water's box office truly is).
Spinning out of the events of last year's Scream legacyquel, the survivors of the revived Ghostface make their way to New York, where they are haunted by yet another Ghostface. (That guy has more lives than a cat.) The only original character still involved at this point is Gale, played by Courteney Cox. (Neve Campbell chose not to return for this film; the fate of Sidney Prescott is unclear.) But Scream VI does also feature Hayden Panettiere as Kirby from Scream 4, along with several returning potential victims from 2022's Scream.
The film will have a trailer during this weekend's Super Bowl; watch it below:
Paramount also announced today that they will be holding a "3D Fan Event Screening on Thursday, March 9" with an early 3D screening prior to the film's wide release. The event will supposedly include "special content curated for this event," plus attendees will get "a limited-edition collector's print designed by UK artist Doaly, to be given away at their local theatre on the date of the event."
Here is the film's official synopsis:
Following the latest Ghostface killings, the four survivors leave Woodsboro behind and start a fresh chapter. In Scream VI, Melissa Barrera ("Sam Carpenter"), Jasmin Savoy Brown ("Mindy Meeks-Martin"), Mason Gooding ("Chad Meeks-Martin"), Jenna Ortega ("Tara Carpenter"), Hayden Panettiere ("Kirby Reed") and Courteney Cox ("Gale Weathers") return to their roles in the franchise alongside Jack Champion, Henry Czerny, Liana Liberato, Dermot Mulroney, Devyn Nekoda, Tony Revolori, Josh Segarra, and Samara Weaving.
Scream VI is scheduled to open in theaters on March 10.
10 Famous Actors Who Almost Played Iconic Horror Villains
These movies would have looked a lot different if these famous actors had been cast as their villains.