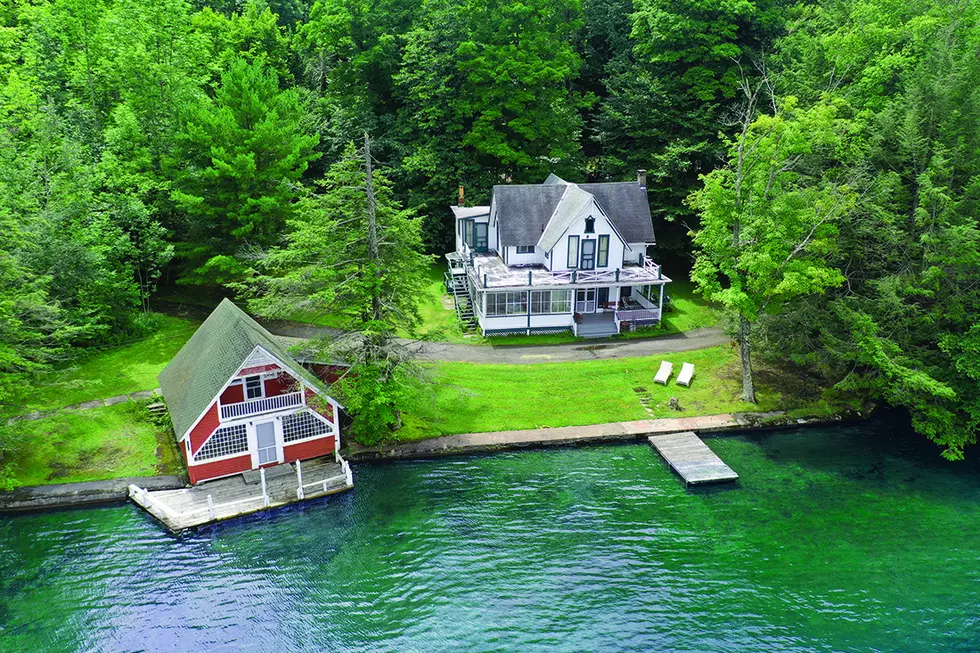 Remember the Resort Featured in 'Marvelous Mrs. Maisel'? It's in Deposit and for Sale [Gallery]
Hilco Real Estate
In 2018, Grant Wilfley Casting put out a call for Binghamton area residents to audition to work as paid extras and background actors for the Amazon series, The Marvelous Mrs. Maisel.
Enter your number to get our free mobile app
The show casting was held at the Broome County Forum that April and casting agents selected dozens of locals to appear in the show. Filming took place June 18 to 29 at a resort in Deposit and now, that resort is up for sale.
For more than 150 years, Scott's Family Resort on Oquaga Lake in Deposit has played host to vacationers on its idyllic property, which spans nearly 1,000 acres but it wasn't until the resort appeared in several episodes of The Marvelous Mrs. Maisel that the world took notice of its charm.
According to its website, Scott's Family Resort was started by James H. Scott and his wife, Elvira J. Scott in 1869 on what is now called Oquaga Lake and the nightly rate to stay that year was just $8.00 and the farmhouse was able to accommodate 50 people. Today, the resort can accommodate up to 250 guests and boasts a Play House (which is an activity building), a bowling alley, a showboat, and more. According to PR Newswire, the resort has been owned by six generations of the Scott family, but the family has decided the time has come to sell.
Placed for auction earlier this year, bids didn't meet the reserve when the auction ended on September 17, so the property remains on the market. Listed by Hilco Real Estate, the sale listing explains that the property sits on 917 acres, is comprised of 21 different tax lots, and that taxes total $46,000 a year. Did we mention that the sale of this property also includes a 9-hole golf course and clubhouses just down the road from the resort?
VIRTUAL TOUR: Step Back in Time at Scott's Family Resort
VIRTUAL TOUR: Look Inside Downtown Binghamton's Secret Mansion