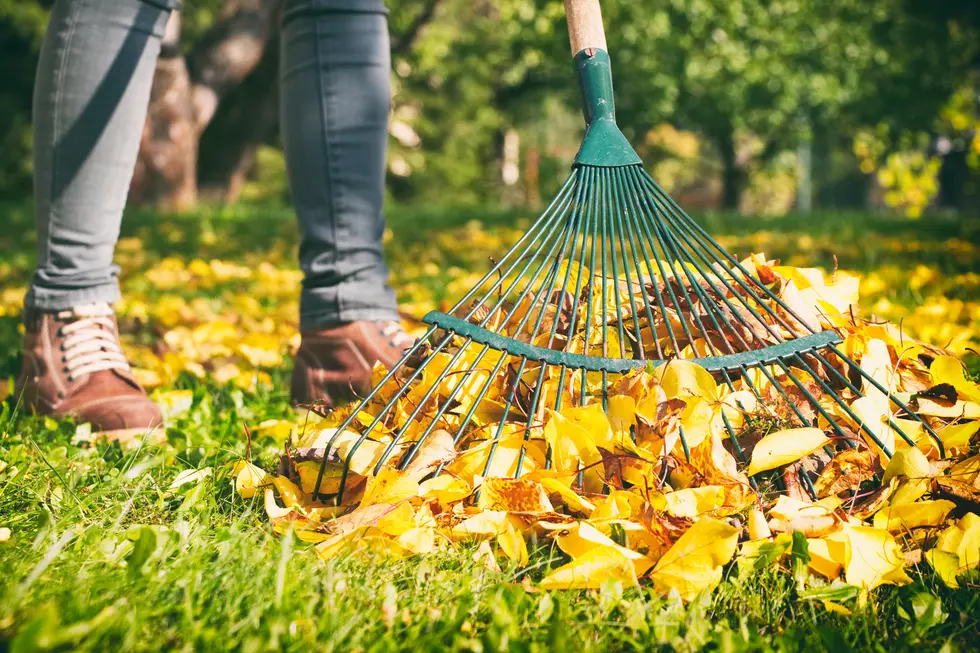 Want A Reason Not To Rake Up Those Autumn Leaves?
ThinkStock
I dread this time of the year. Not just because summer (my favorite season) is over, and Old Man Winter is just about to wake up and taunt me for the next several months (which are good reasons), but rather because leaves are falling off the trees in and around my property, and it's time to rake them up.
My routine is to use a leaf blower as much as possible until the pile gets large enough and then rake them up into a pile to bag up and place on the curb for pickup. It's just a real pain.
Well, apparently, I could be off the hook for all that physical labor (which is something I need to be doing anyway.) According to the website Chesapeake Bay Foundation, it may be better to let those leaves lie as they fall.
...many environmental experts say raking leaves and removing them from your property is not only bad for your lawn but for the environment as well. - Chesapeake Bay Foundation
Now, that's good news for me. Rather than rake them up and take them away, a suggestion is to mow over them, essentially chopping them up which becomes nitrogen and organic matter for your winter grass, and that's a good thing.
The Chesapeake Bay Foundation notes that this will protect your lawn's root systems, and preserve soil moisture. As you mow over the leaves, you are also cutting down any weeds, and which means more light for the grass.
And also, not bagging up your leaves and placing them at the curb to be taken away to the landfill, will help reduce greenhouse gases and limit waste. Those bags of leaves take up space and according to the Environmental Protection Agency, can break down with other organic waste to create methane, and that's not a good thing.
The Chesapeake Bay Foundation suggests if you do rake up your leaves to be taken away, check with our municipality to find out if they have a composting program. Another tip, don't rake leaves into the street that could run down into the storm drains and clog them up, along with other nasty things they can do to local waterways.
[via Chesapeake Bay Foundation, Environmental Protection Agency]
14 Relatively Inexpensive Ways To Keep Your Home Warmer This Winter
The Top Ten Most Iconic Styles of All Time
Personalized License Plates You CAN'T Have In New York State
The
New York State Department Of Transportation
has some pretty strict rules of what you can put on your license plates... and that includes those fun personalized ones you can get. But which ones are off limits?...