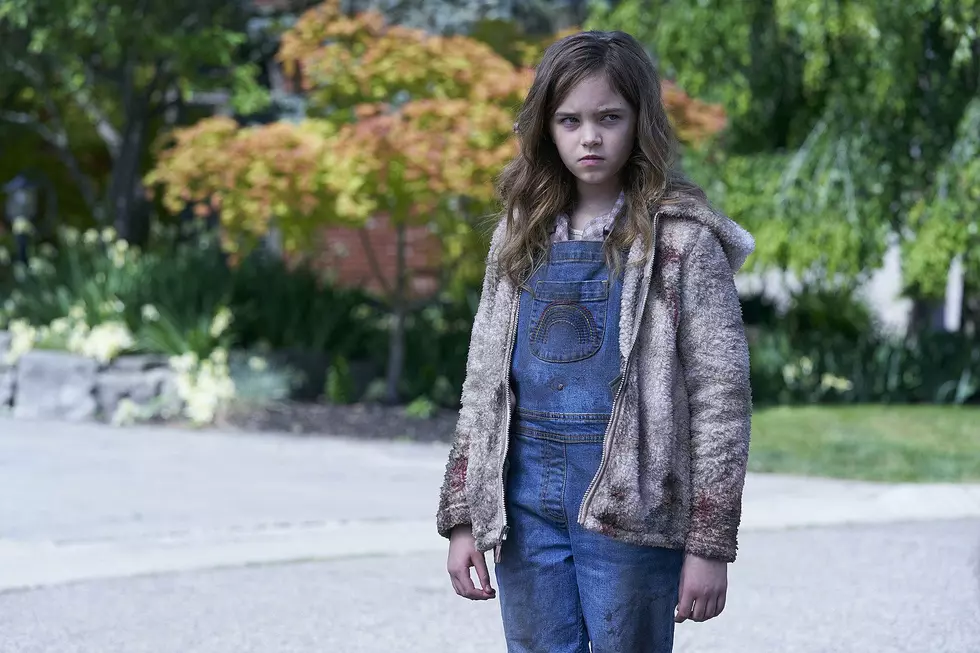 Razzies Apologize For Nominating a Child for Worst Actress
Universal
Critics were generally not kind to the recent remake of Stephen King's Firestarter. On Rotten Tomatoes it got a 10 percent score, and it made my personal list of the worst films of 2022. But the Razzies, the annual awards dedicated to the worst in cinema, took things a step further by nominating Ryan Kiera Armstrong, the 12-year-old actress who plays the central role in the film as the pyrokinetic girl Charlie, for their Worst Actress of 2023.
No one expects the Razzie Awards to be nice, but nominating a child for an award as one of the worst actors of the year was a very controversial decision, one that got a lot of negative attention on social media. In the wake of the outcry, the Razzies have now announced they have rescinded Armstrong's nomination (although you can still see her listed on their official website as of this writing) and will institute a new rule for the future barring anyone under the age of 18 from being nominated for a prize.
Razzies founder John Wilson gave this statement about the decision to
Sometimes, you do things without thinking, Then you are called out for it. Then you get it. It's why the Razzies were created in the first place. The recent valid criticism of the choice of 11 year old Armstrong as a nominee for one of our awards brought our attention to how insensitive we've been in this instance. As a result, we have removed Armstrong's name from the Final Ballot that our members will cast next month. We also believe a public apology is owed Ms. Armstrong, and wish to say we regret any hurt she experienced as a result of our choices.
"We have never intended to bury anyone's career," Wilson also said. "It is why our Redeemer Award was created. We all make mistakes, very much us included. Since our motto is 'Own Your Bad,' we realize that we ourselves must also live up to it." Frankly, it's a little depressing anyone needed to inform the Razzies it was needlessly cruel to nominate (and therefore mock) children before this, but at least the rule will prevent it from happening again.
The other nominees for Worst Actress are Bryce Dallas Howard for Jurassic World: Dominion, Diane Keaton for Mack & Rita, Kaya Scodelario for The King's Daughter, and Alicia Silverstone for The Requin. The "winners" of all of this year's Razzies will be announced the day before the Academy Awards, on March 11. You can read all of these year's Razzie nominees here.
The Worst Razzie Nominees in History
The Razzies honor the worst in movies. But sometimes, their picks are even worse.