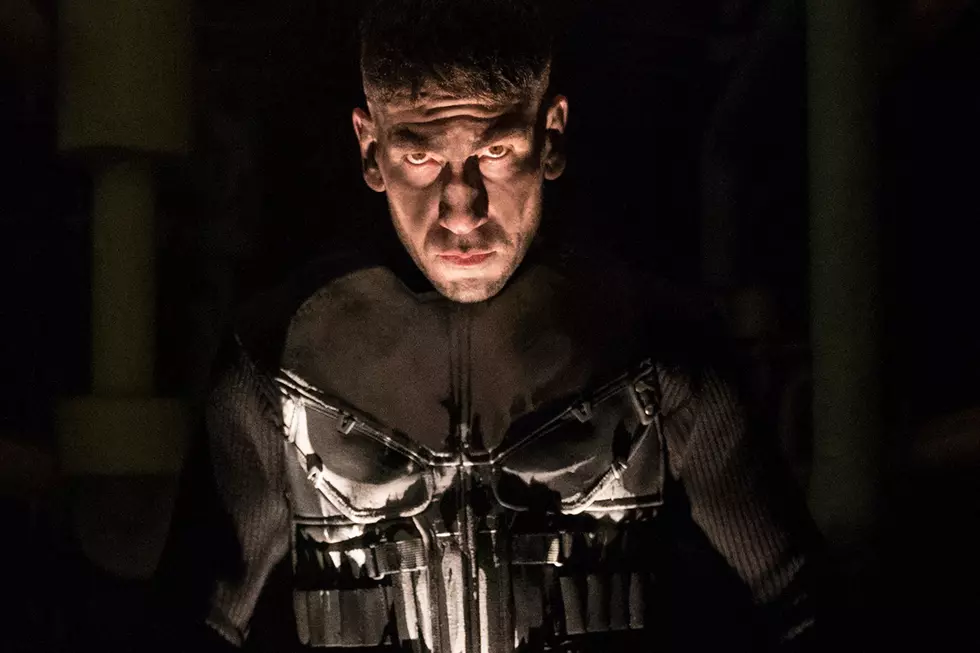 Jon Bernthal's Punisher Will Appear in 'Daredevil: Born Again'
Marvel / Netflix
When Disney+ first launched, it was supposedly designed as a family-friendly streaming service. Disney's more mature material was not made available there; instead, Hulu became the home of the company's adult-oriented shows and movies. But when you're about to debut a TV show featuring a violent vigilante named the Punisher, clearly that rules has changed.
According to new reports, none other than the Punisher will reappear on the upcoming Daredevil: Born Again TV series. The show continues the adventures of Charlie Cox's Daredevil, who first debuted in a very adult-oriented Daredevil TV series on Netflix. As on Netflix, Born Again's Punisher will be played by Jon Bernthal, who appeared on Netflix's Daredevil as a guest star and then got his own spinoff series on Netflix, which lasted for two seasons of 26 total episodes.
READ MORE: Why the MCU Needs a Street-Level Superhero Team
Both Daredevil and The Punisher were originally part of an interconnected universe of Marvel TV series on Netflix with only the loosest of ties to the main MCU. After the deal between Marvel and Netflix expired (and Disney launched its competing Disney+ streaming service) the entire line of shows were canceled. Marvel let the Netflix characters lie dormant for a while, then surprised fans by reintroducing Cox's Daredevil, first in Spider-Man: No Way Home, and then in a guest spot on the She-Hulk TV series. Then they brought back Vincent D'Onofrio as the Kingpin on Hawkeye. Now both will appear in Born Again, along with Bernthal's Punisher, in a massive Disney+ series based on the famous Frank Miller storyline of the same name.
It's not all good news for Netflix Daredevil fans though; The Hollywood Reporter claims that neither Deborah Ann Woll or Elden Henson, who were Karen Page and Foggy Nelson on the first Daredevil series, will appear in Born Again. (They also said it is "unclear" whether the roles will be recast, but Karen is particularly important to the original Born Again comics.)
That does make you wonder just how faithful to the (very dark!) Frank Miller story this Born Again will be. It's still a Disney+ show. Just how far are they willing to go?
Sign up for Disney+ here.
Marvel's Upcoming Phase Five and Six Movie and TV Lineup
Here's every movie and show Marvel currently has scheduled for release in Phase Five and Six of their cinematic universe.