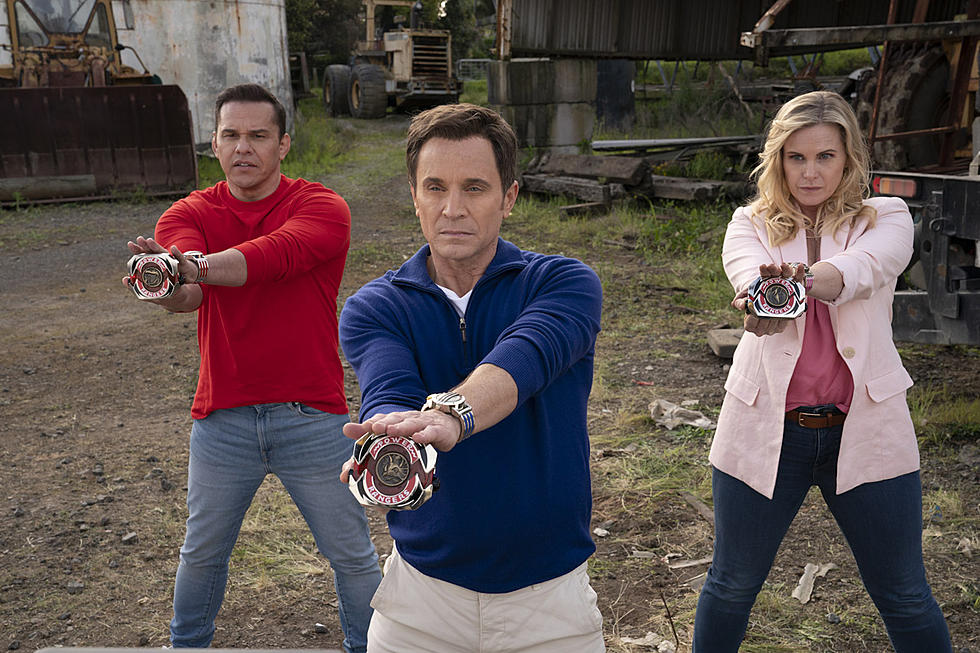 The 'Power Rangers' Reunion Paid Tribute to the Late Cast Members
Netflix
The 30th anniversary special celebrating the history of the Mighty Morphin' Power Rangers is now live on Netflix. The show purports to reunite the classic team when a "global crisis" calls them back to action. And the hour-long film does include original cast members like David Yost (Billy, the Blue Ranger) and Walter Emanuel Jones (Zack, the Black Ranger) along with several of the actors who joined the cast after the original team left the show, like Steve Cardenas (Rocky, the second Red Ranger) and Catherine Sutherland (Kat, the second pink Ranger.)
Unfortunately a true reunion of the entire Power Rangers cast is impossible in 2023. Thuy Trang, who played the Yellow Ranger Trini, and Jason David Frank, who played the Green Ranger Tommy, have both passed away; Trang in 2001, and Frank in 2023. The special pays tribute to both of the late actors with a touching sequence at the end of the film. First a clip plays from the original Power Rangers series, with the full cast sitting together as Kimberly (Amy Jo Johnson) sings a song and plays guitar. Then a title card appears on screen, along with pictures of Trang and Frank.
"In loving memory of Thuy Trang and Jason David Frank," it reads. "Once a Ranger, Always a Ranger."
READ MORE: '90s Movies That Got Surprising Remakes
Once & Always actually acknowledges Trang's death and incorporates it into the special's story. In an early scene, Trini is killed fighting a revived (and robotic) Rita Repulsa. The surviving Rangers carry on and Zack becomes guardian to Trini's teenage daughter Minh (Charlize Kersh). While Jason David Frank did pass away last year, and the film includes that tribute above to him, his character, Tommy, is actually still alive in the continuity of the show. The Green Ranger appears as part of the Power Rangers team, but is never shown onscreen out of costume.
That's also true of the other original cast members who do not appear in the special. Amy Jo Johnson, the first Pink Ranger, recently said she chose not to star in the reunion for personal reasons. Austin St. John, who played the Red Ranger Jason, was indicted on federal fraud charges in 2022. We see the Red and Pink rangers in action in the special, but we don't ever see Kimberly or Jason out of costume.
Power Rangers: Once & Always is available now on Netflix.
Old Movies That Are Surprising Hits on Netflix
These movies didn't make much of an impression in theaters, but they're now huge favorites all over the world on Netflix.