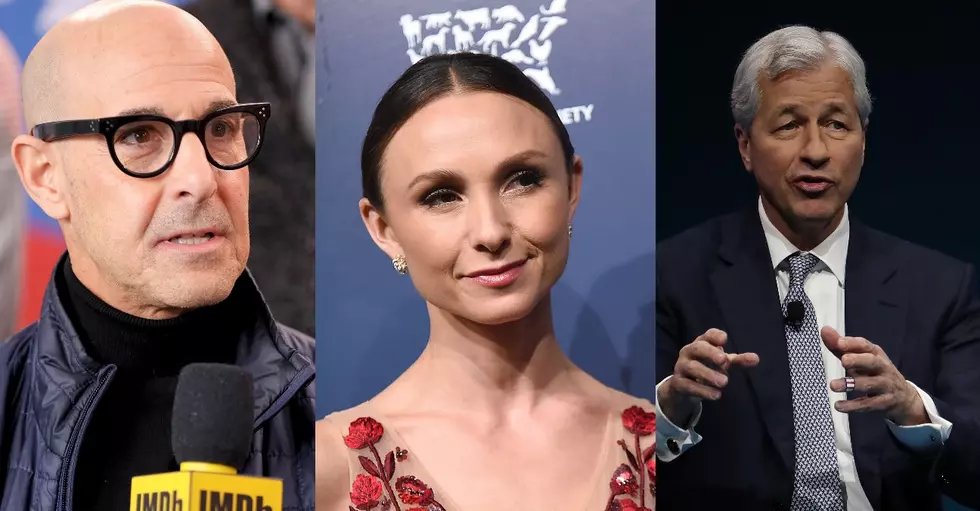 Notable Past + Present Residents of Westchester County's 'Billionaire's Dirt Road'
Getty Images
It's an area known as "Billionaire's Dirt Road" in North Salem, NY and until last week, I'd never heard of it. It's odd, too, because I grew up just seven miles away in Brewster, NY. You would think that somewhere along the way, I would've at least gotten a whisper of a tiny enclave of power and money, but not so much.
I assume it makes sense for billionaires to keep a low profile -- they don't buy homes in the country for attention. North Salem is a wealthy community, that's no secret, and its proximity to I-684 makes it popular with commuters who work in Manhattan.
But a "Billionaire's Dirt Road?" A small neighborhood with some of the most influential people in America just two exits from my house? I would have never seen that coming, but it's there, and these are some of its current and past residents:
LOOK: Past/Present Residents of 'Billionaire's Dirt Road' in North Salem, NY
On paper, they are all successful. They have that in common, but it's Bruce Colley that stands out, the whole Colley family does. According to the NY Post, Bruce had an affair with Kerry Kennedy and is responsible for the "breakup" of her marriage to New York Governor Andrew Cuomo. This was 2003, Cuomo was not the Governor at the time.
Not only that, but Bruce's mother, Lois Colley, was murdered on her property by a laborer the Colley's had hired. The 83-year-old was bludgeoned to death in 2015. LoHud reported the murder, and they say Esdras Marroquin Gomez pleaded guilty to the crime in 2019.
The Post also states that Jamie Dimon, Steve Rattner and Larry Fink bought up a large chunk of adjacent land in the neighborhood once owned by philanthropist Ronald Stanton.
Stanton passed away in 2016 and the trio grabbed the 371 acres to keep it from being developed. After all, the area is the home to the endangered bobolink bird.
As for Georgina, her property is known as "Gotham North" and her stone walls were built by elephants from the Barnum & Bailey Circus. It's so last year to have your walls built by circus elephants.
It's obvious that I wasn't reading the newspaper enough, at least between 2003 and 2013. It's hard to get murder, sex, money, elephants and endangered birds by this guy, unless you print it in the local newspaper. In that case, it's super easy to get it past me.
This is Bruce talking about the difficulties of playing polo in a down economy, super relatable.
Here's the boblink bird.
This is us discussing "Billionaire's Dirt Road" on the Ethan and Lou Show
6 of the Worst Intersections in Brewster, NY