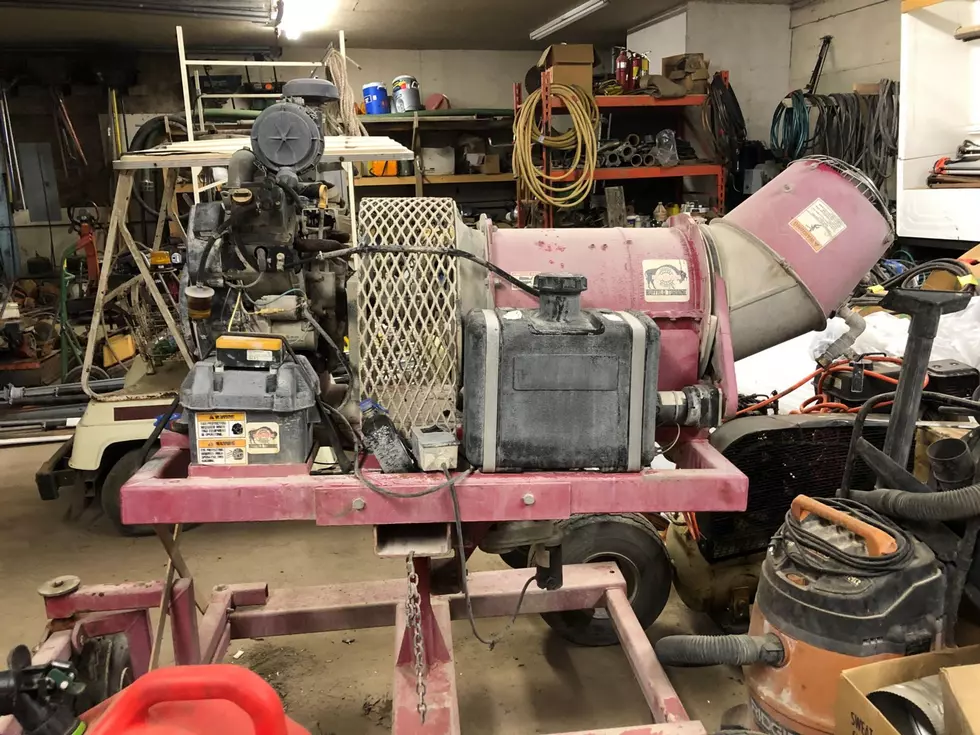 New York State Police Look for Stolen Delaware County Turbine Water Pump
Photo provided by NYS Police (not actual turbine)
New York State Police are looking for someone who stole some very heavy and specialized equipment in the Town of Masonville in Delaware County.
Authorities say they are looking for a huge "Buffalo" turbine water pump that was stolen from a building being demolished on State Route 8 sometime between July and this month. 
The Troopers say they would like to hear from anyone who sees the large, tubular-shaped equipment with faded brick-red paint which could turn up anywhere from equipment sales to possibly scrap yards. 
The pump has a large yellow number 2 pasted on the right-hand side. 
According to an online search Buffalo turbine pumps are centrifugal devices that can blast debris, air, dust and water or other materials in a number of applications including air purification.  Online ads for the equipment show devices that appear smaller than the turbine being sought by State Police costing between several thousand to tens-of-thousands of dollars. 
There was no information specifically on what the turbine that was stolen may weigh but it appears the equipment weighs several hundred pounds, indicating more than one person may have been involved in the theft and a vehicle and possibly other equipment would have been needed to remove the item from the demolition site. 
State Police have not said what building containing the equipment was being demolished when it was discovered the pump was missing. 
Anyone with information concerning the turbine or a possible suspect in the case or who may have seen suspicious activity around the worksite on Route 8 is asked to contact the New York State Police at (607) 561-7400. (reference case 11105867)  
Read More! NY's 12 Smallest Counties and Why You Should Visit Them
There are 62 counties in the state of New York. The largest (by population) is Kings County (Brooklyn). It has a population of 2,726,002 people. But, there are far more smaller counties in the state than larger ones. This list takes a look at the smallest counties in New York, with all of them in some region of Upstate New York. Even though they are sparsely populated, each has a few places that any NYS road warrior might want to stop at and explore. So here are the 12 smallest counties (by population as of 2010) in the state and what you might find on a visit to each of them
50 Famous Brands That No Longer Exist