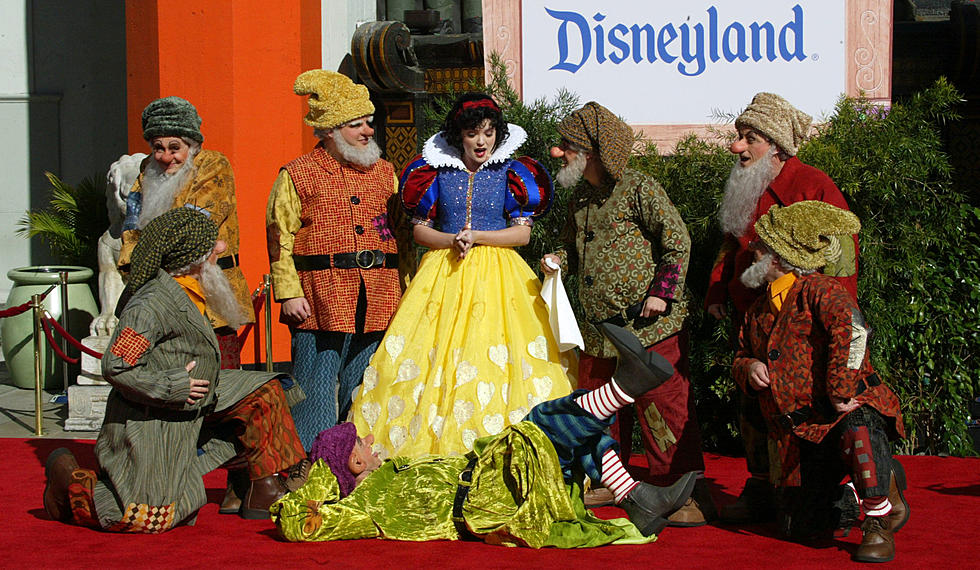 New Dilemma for Disneyland: Should Snow White's Kissing Scene Be Removed from New Ride?
Photo by Frederick M. Brown/Getty Images
Disneyland in Anaheim, California opened Friday after being closed for over 400 days due to the Coronavirus pandemic. The newest edition to the park is the revamped Snow White's Enchanted Wish attraction. The lines were the longest for the updated ride. The new version of the original 1958 ride is beautifully done but there is now a world of controversy over the ending.
The new and updated Snow White's Enchanted Wish has been updated with state-of-the-art lasers and an audio system second to none. The ride delivers everything you would expect for Disney in 2021. Engineers even preserved a portion of the original 1958 ride.
One of the problems with Snow White's Enchanted Wish is that some parents feel like it's a little too scary for young children. Those who have braved the long lines say many of the younger children start to cry. However, older children and adults love it. Whether Disneyland will alter the ride remains to be seen.
The other problem is the ending of the ride. After all the lights, action, a glittering mining scene with the seven dwarfs and stunning special effects...the ride ends with an elaborate finale that includes the infamous kiss from the Prince. As in the original 1938 movie, Snow White is sleeping after being placed under a spell by the Evil Queen. The Prince gives her a kiss which awakens Snow White from the spell. And therein lies the problem.
Disney is coming under fire for taking controversial scenes out of their movies but not out of the new Snow White ride.
Some are appalled that Disney kept the kissing scene in the ending of the newly revamped ride, which tends to disregard the current social climate of the world. Naysayers claim the "true love kiss" is not consensual. Snow White is unconscious.
Those against the scene, say a "true love kiss" can only be between two consenting adults and since Snow White is asleep at the time of the kiss, there would be no way for her to give consent. "What is this teaching the children?", asked one parkgoer.
It'll be interesting to see how Disney handles the kissing scene at the end and will Imagineers adjust the "scary"?
KEEP READING: Check out these totally awesome '80s toys