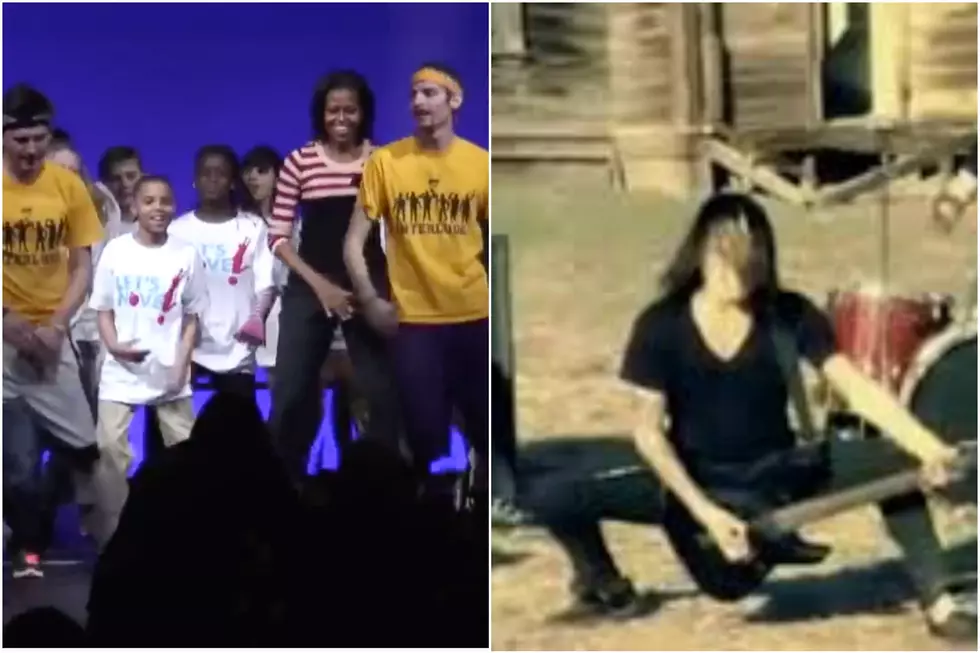 Remember When Michelle Obama Danced to an Attack Attack! Song?
Des Moines Register YouTube / Rise Records YouTube
Amidst all the doom and gloom of coronavirus, we're here to brighten your day by reminding you about the time Michelle Obama danced to an Attack Attack! song.
As part of the First Lady's 'Let's Move' campaign, she visited the University of Northern Iowa and took to the stage to dance along to the Attack Attack! track "Interlude" alongside 14,000 students.
Check out her moves below:
The crabcore gods were truly looking down on us that day.
"Interlude" is taken from Attack Attack!'s 2008 debut LP, Someday Came Suddenly, and was written by now-Beartooth frontman Caleb Shomo.
Austin Carlile, Attack Attack!'s former frontman and vocalist of the band at the time of the recording of "Interlude," was back in scene headlines recently after he claimed he almost joined I See Stars after getting the boot from his previous employers.
In a Twitter thread, Carlile stated that he nearly teamed up with I See Stars before deciding to form Of Mice & Men instead. Carlile left Of Mice & Men in 2016 following persistent health issues and tensions within the band.
Carlile's beef with Attack Attack! following his departure from the band was featured in our recent list of savage scene diss tracks, which included Attack Attack! number "AC-130" and the Of Mice & Men song "OHIOISONFIRE."
Attack Attack!'s last album before splitting, This Means War, came out in 2012. It was the Ohio natives' most successful record, peaking at number 11 on the Billboard 200 and achieving first week sales in the region of 17,000 units.
25 Scene Albums Turning 10 in 2020
25 Scene Albums Turning 10 in 2020