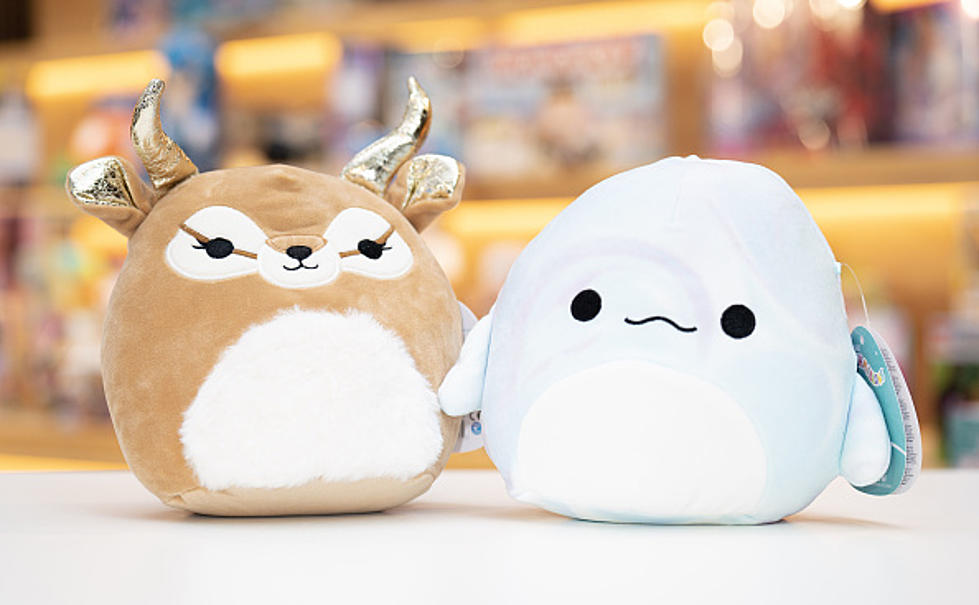 McDonald's Has Major News For Kids In New York State
PA Images via Getty Images
The hottest toy of 2022 is about to be the most sought after in the summer of 2023 as well! McDonald's has announced that they will be offering a new toy for a limited time that just about every kid is going to beg for.
We have four kids under 7 years old and just about every time we pass by a McDonald's they ask to stop for a Happy Meal. The issue is that some of the McDonald's give out the same toy every time! We try to mix in a few different locations to get around that. The current toys being offered are from "The Little Mermaid".
Squishmallows will be coming to a Happy Meal
According to a report from USA Today, the hot toy from 2022 is now under the burger, fries and apples slices!
Squishmallows, the soft, squishy stuffed toys loved by kids, will be coming to McDonald's restaurants across the U.S. this spring as the featured toys in Happy Meals.
There are some who shame parents for giving their kids fast food. However, I always think back to when I grew up and we had McDonald's on a regular basis and, somehow, the five of us turned out to be just fine!
Plant Some Of These In Your Idaho Garden to Keep Mosquitoes Away
As we previously told you, mosquitoes are the most
dangerous creatures on earth
. If you want to keep them away from you're yard, these plants can help!
KEEP READING: Here are 6 foods from your cookout that could harm your dog