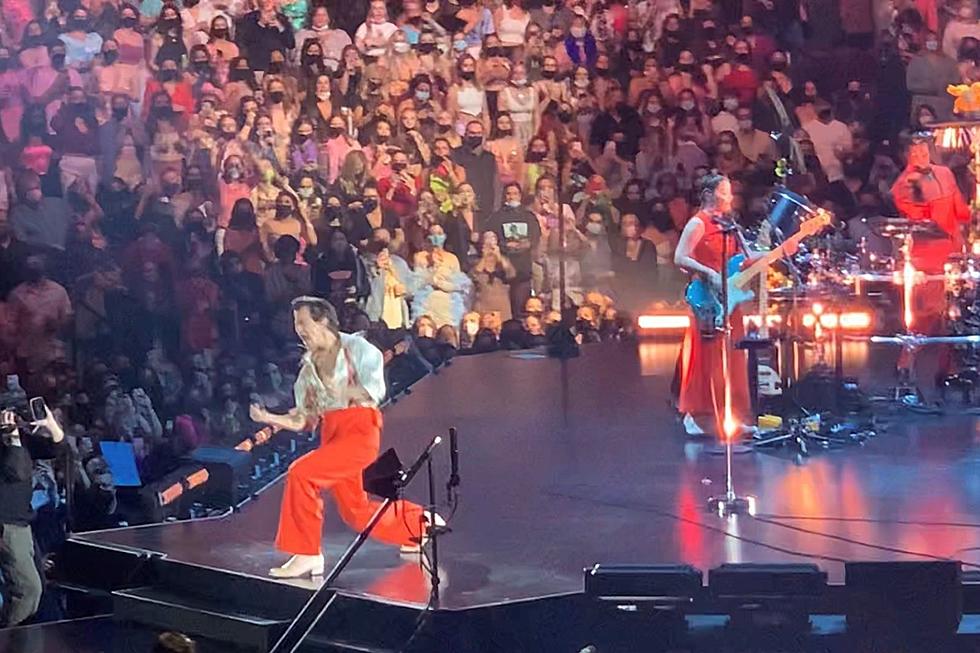 Harry Styles Mattapoisett Rumor Debunked
Michael Rock/Townsquare Media
Some very Harry rumors swirled around the SouthCoast over the weekend about everybody's favorite One Direction alum. Harry Styles had played at Mohegan Sun in Uncasville, Connecticut on Thursday night and had another date scheduled at the casino on Saturday night, before hitting the TD Garden in Boston tonight.
So what is a young Brit to do with a little extra time on his hands on the perfect fall weekend in New England? How about a quick round of golf at one of the SouthCoast's premiere chi-chi spots, The Bay Club in Mattapoisett?
The story made perfect sense, which is why it caught a little traction and spread like wildfire. The chatter went as far as including a small performance, leaving teens across the SouthCoast wondering which lucky Sweet 16 birthday party would include the musical guest.
Don't feel bad if this is the first you're hearing about it, though. None of this happened, according to our insiders at the Bay Club. General Manager Greg Yeomans confirmed that as fun as it might have been to have Styles golf at the club, it definitely did not happen.
"I'm not sure where he ended up," Yeomans said.
The rumors presumably stemmed from this Instagram posting on Saturday afternoon from a One Direction fan account. It showed Harry golfing in "Massachusetts recently." The question remains where this golf course is and, if it is in fact in Massachusetts – or did the person posting just not know they were in neighboring Rhode Island?
If you really think about it, the story had a hole in it (no pun intended) from the beginning. Why would Harry and his team drive over 90 minutes to play a round of 18 when there are dozens of options between Connecticut and nearby Rhode Island?
I did cover the Harry Styles show at Mohegan Saturday night. The show was packed with hits and energy. Styles had the crowd dancing and singing along all night right from the moment he walked onstage decked out in his high-waisted, bright orange pants and suspenders. "How do you like the new wardrobe?" Harry asked the audience, who screamed with approval.
A word of advice if you are parents bringing your kids tonight to the Boston show: bring earplugs. I'm dead serious.
Joe Jonas & Sophie Turner's Former $15 Million California Mansion
Joe Jonas and Sophie Turner's 10-bedroom California mansion recently sold for $15 million. See inside the stunning property!