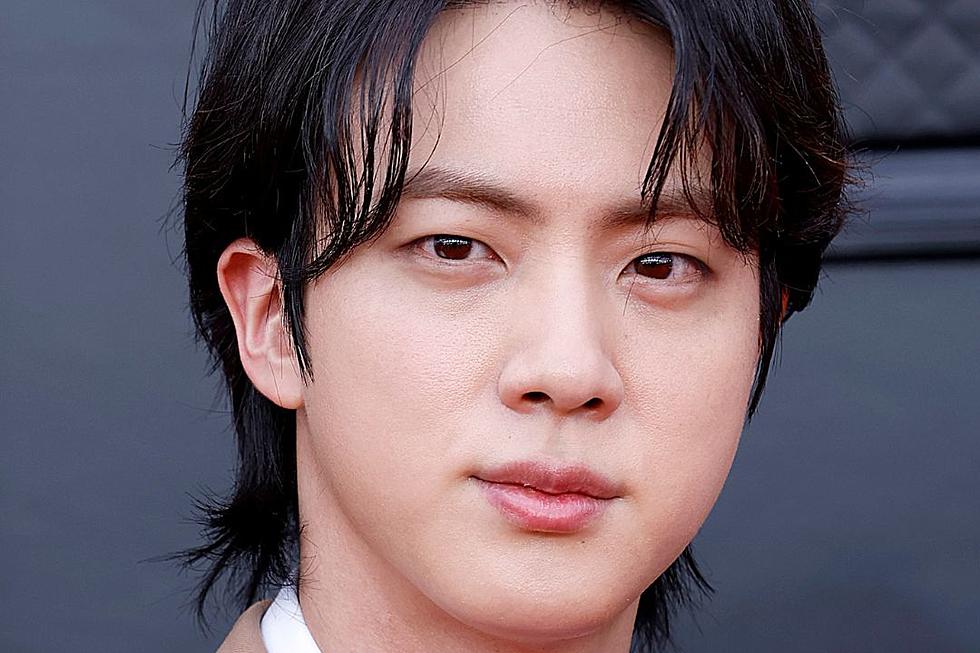 BTS' Jin Allegedly Injected With 'Unauthorized' Vaccine by Rogue Military Nurse
Frazer Harrison, Getty Images
BTS fans are alarmed after learning about a scary incident involving eldest member Jin that occurred in January.
According to reports, Jin allegedly received an unauthorized vaccine while stationed at a training center as part of his military duties.
According to BetaNews, a female nurse in her 20s reportedly drove 30 minutes, without permission, from her position in the 28th Division to the 5th Division Recruit Training Center, where BTS' Jin was stationed, with the intention of finding the performer.
The nurse allegedly conspired with another member of the medical staff at the training center and administered a second dose of a vaccine for hemorrhagic fever, telling co-workers that "BTS Jin was very sick."
READ MORE: BTS' Jin Reportedly Places First in Military Talent Show
The nurse has also been accused of leaking a large amount of Tylenol to the 5th Division Recruit Training Center.
According to the news outlet, the nurse violated Article 79 of the Military Criminal Act by leaving without permission, which is punishable by imprisonment with or without prison labor for up to one year.
According to reports, the 28th Division, 5th Division and 5th Corps Military Police conducted a joint investigation into the incident back in March.
"The Ministry of Justice is investigating, and according to the results, we will deal with and take disciplinary action according to the law and regulations," Lieutenant Colonel Seo Jeong-hoon, chief of staff of the 28th Division, said in a statement.
On Twitter, fans reacted to the news with shock and concern for Jin's safety as a public figure in the military.
"This is severe. Medical professionals breaking the law to get close to him, this cannot ever happen again, he needs to be protected 24/7," one fan tweeted.
Another fan said they were "absolutely terrified" for Jin and called the rogue nurse a "stalker."
Someone else called for BTS' label, HYBE, to take action. "WE LOVE YOU JIN," they wrote.
Other fans called the nurse a "sasaeng," which means an obsessive fan who invades the privacy of public figures such as K-pop idols in South Korean culture.
"These are the people who have access to his medical records, to everything, the people you trust with your health should never do something like this even if it was 'routine vaccine' it is a CRIME, if they didn't care about their job, then that's on them," one fan declared on Twitter.
Jin reported for his mandatory military service in late 2022, followed by BTS member J-Hope in April 2023.
For the rapper's send-off, Jin was able to take a day of leave to support his bandmate.
Celebrity Fans of BTS