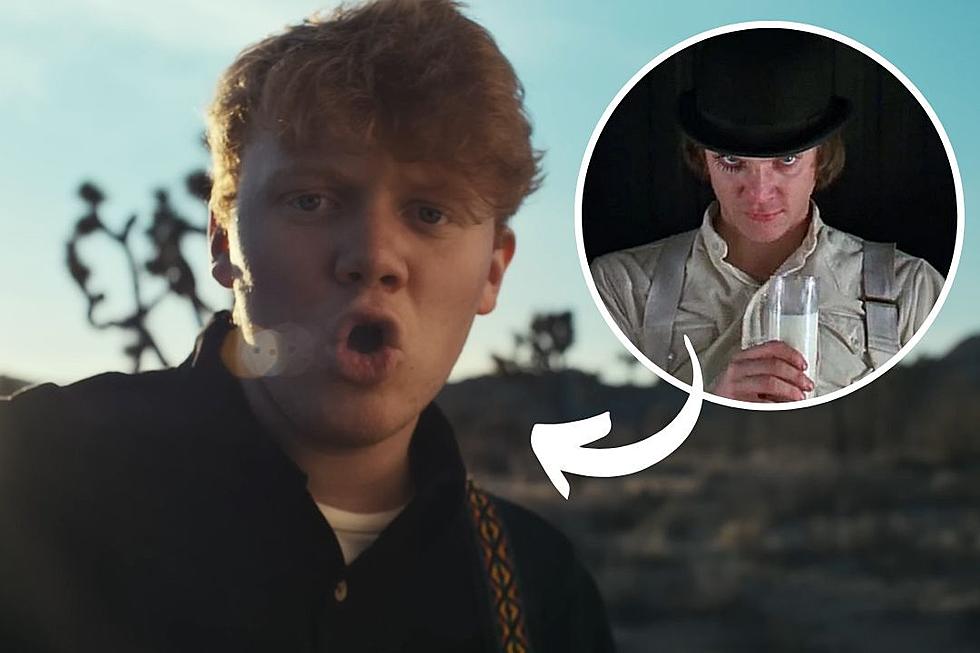 'Clockwork Orange' Actor's Son Beckett McDowell Drops Out of 'American Idol'
Warner Bros. Pictures / YouTube
America Idol viewers were shocked Monday (April 17) when host Ryan Seacrest announced that one of the Top 26 had voluntarily dropped out of the competition.

"Now recently, one of the Top 26 decided to bow out of the competition so we turned to the judges' first alternate," Seacrest said, announcing 16-year-old Paige Anne's return to the show.
While Seacrest did not announce which Top 26 contestant had left, singer-songwriter Beckett McDowell, the 19-year-old son of A Clockwork Orange legend Malcolm McDowell, revealed his Idol exit in an Instagram Story.
READ MORE: Why 'American Idol' Fans Are Comparing Katy Perry to Tyra Banks
"To all of you wondering, yes I was on @americanidol and I made the Top 26," McDowell wrote.
The musician did not explain why he decided to walk away from the show; he only confirmed that it was his decision.
"I'm not going to say why I didn't decide to continue in the competition but what I will say is that it was my choice. I am forever grateful to my American Idol family and I will always look back at the experience with the utmost gratitude and fondness. Please go vote for my friends now as they continue on in the competition," he wrote
Though it's unclear why McDowell left the show, it's unlikely he needs American Idol to boost his already burgeoning music career, which got a kick-start when his younger brother Finn dropped one of McDowell's CDs off to their neighbor — Simple Plan's  Pierre Bouvier — in 2019.
In 2021, Bouvier and McDowell teamed up for an eight-track EP titled Weirdo. 
On Feb. 10, McDowell, who goes by the stage name Beckett, released his latest single, "Wildfire."
On YouTube the music video for the song has been viewed over 80,000 times as of publishing.
Watch Beckett McDowell's "Wildfire" Music Video Below:
Celebrity Kids Who Look Exactly Like Their Famous Parents