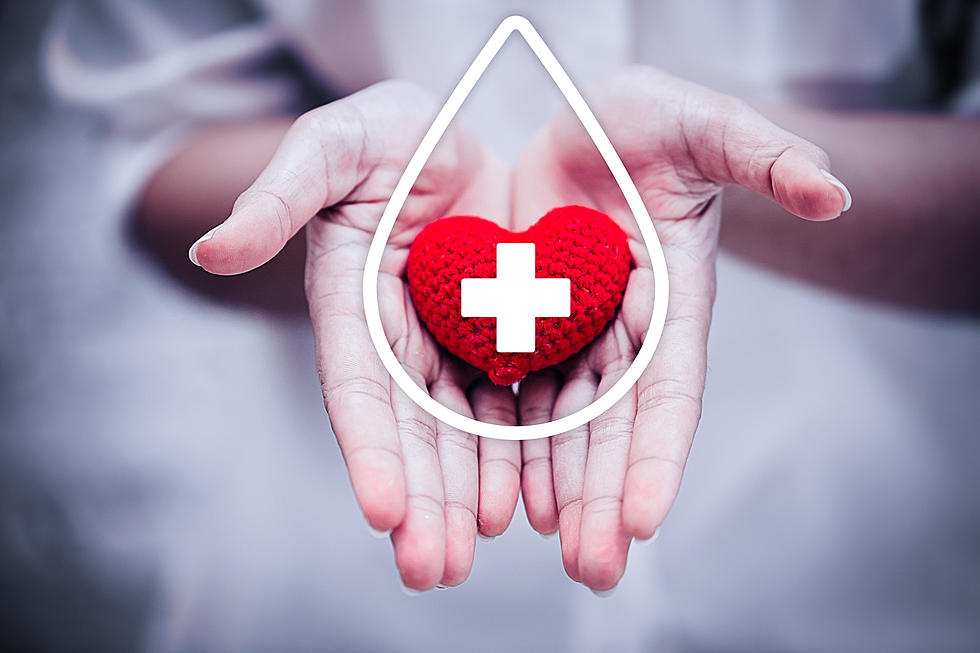 Hospitals Suffering Severe Blood Shortage; Local Blood Drives Coming
coffeekai, Getty Images
When was the last time you donated blood? If you can't remember, or have never donated, NOW is the time since the need is "severe" according to the American Red Cross. What that means is that hospital demand for blood supplies is greater than the donations coming in right now. The COVID-19 pandemic has made a huge impact on blood banks, with donations way down and supplies are critically low so donors are needed to come roll up their sleeves at a blood drive near them and donate the gift of life now, especially those with type O blood, which is the universal blood type. With that said, ALL types of blood are needed.
Just to give you a sense of the demand across the country...the Red Cross says that more than a thousand blood donations are needed on a daily basis to prevent further delays in patient care with the demand high at hospital emergency rooms, but also with organ transplants and elective surgeries.
Maybe this incentive will get you to make a blood donation appointment: any donors who give this month will receive a $10 Amazon.com Gift Card in the mail and be entered in a drawing to win gas for a year (a $5,000 value). In addition to that, blood donors will be automatically entered for a chance to win a trip for four to Cedar Point or Knott's Berry Farm. Who wouldn't want either of those great prizes? But more importantly, ask yourself, wouldn't it be great to save someone's life? According to Oneblood.org, each blood donation has the potential of saving up to 3 lives! There's no greater gift to give than the gift of life!
Schedule an appointment to give blood or platelets online at www.redcrossblood.org, or by using the Red Cross Blood Donor App, or by calling 1-800-RED CROSS (1-800-733-2767).
If you are wondering if those who have received a COVID-19 vaccine can donate, you should know that in most cases, the answer is "yes". However, it is important to know the name of the manufacturer of the vaccine you received, which will determine your eligibility to donate.
Below are some upcoming blood drives this month...
Chenango County Blood Drives
Norwich
7/28/2021: 9:00 a.m. - 2:00 p.m., Broad Street Methodist Church, 74 North Broad Street
Delaware County Blood Drives
Sidney
7/29/2021: 12 p.m. - 5 p.m., American Legion Post 183, 22 Union Street
Otsego County Blood Drives
Cherry Valley
7/30/2021: 10:30 a.m. - 3:30 p.m., Cherry Valley Springfield High School, 597 County Highway 54
Cooperstown
7/28/2021: 9 a.m. - 2 p.m., St Mary's Roman Catholic Church, 31 Elm Street
Laurens
7/29/2021: 1:30 p.m. - 6:30 p.m., Laurens Fire Department, 34 Main St.
Oneonta
7/23/2021: 9 a.m. - 2 p.m., Main Street Baptist Church Briggs Hall, 333 Main St.
7/28/2021: 1 p.m. - 6 p.m., Foothills Performing Arts & Civic Center, 24 Market Street
7/30/2021: 9 a.m. - 2 p.m., Elm Park Methodist Church, 401 Chestnut St.
Goosebumps and other bodily reactions, explained
READ MORE: 10 free apps to help you get fit in our new normal