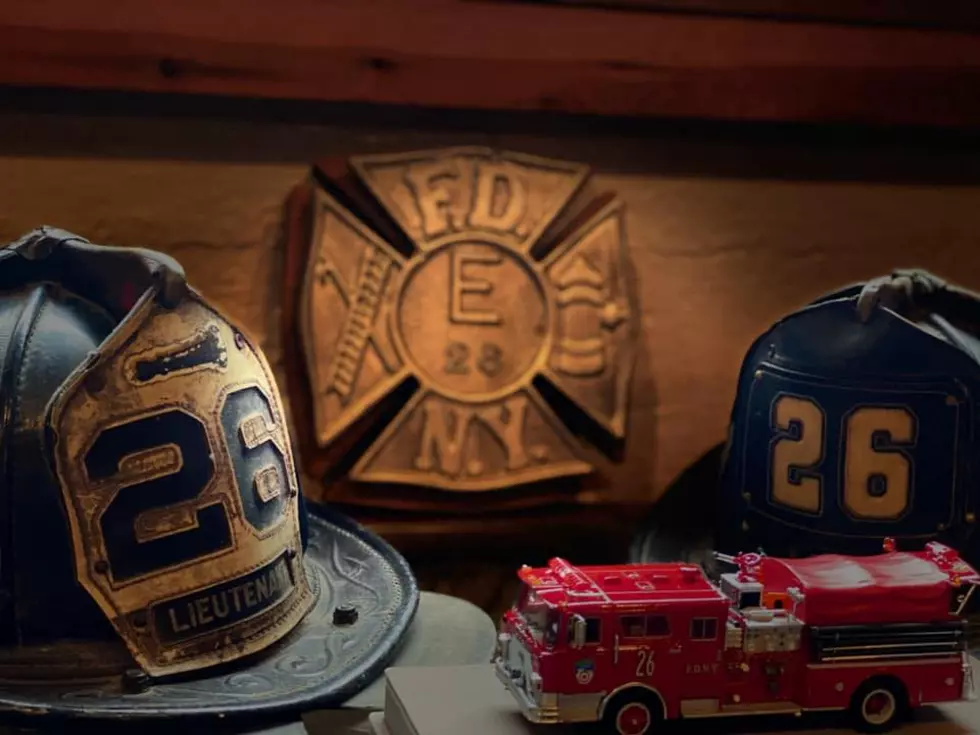 Get Fired Up For New Museum And Grand Opening Celebration In Norwich, NY
via Grant's Fire Museum, Facebook
History and fire service unite in a new museum in Norwich, NY. Grant's Fire Museum will celebrate its grand opening with a ribbon-cutting ceremony this Saturday, June 11 at 1:00 pm. The museum is located at 48 Sheldon Street in Norwich.
According to Grant's Fire Museum Facebook page, the museum is owned by Andrew Grant who purchased the (retired) Fire House Of The Ontario Hose Company #3 in 2020. Grant is a 4th generation firefighter originally from Westchester County and has turned his passion as a firefighter and preserving history by collecting fire fighting artifacts over the years into a museum to "preserve 200 years of "history of Fire Service". Grant says he's been collecting artifacts his whole life which can be seen in the museum along with many of his father's collected items, and other donated items from family and friends.
Grant is currently a volunteer firefighter with the Ontario Hose Company for the Norwich Fire Department. The building he purchased for the museum was the former location of the Ontario Hose Company No. 3, from around 1950 to 2006.
If you would like to check out Grant's Fire Museum for the grand opening this Saturday at 11:00 am, there will be a $5 admission charge. Find out more on the Grant's Fire Museum Facebook page.
Look: Upstate Road Trip! For Your Consideration: Chenango County!
This article begins a series of county spotlights which we will revisit in the months ahead. We hope to feature all of Upstate's 50 counties in this series. These articles are not meant to be exhaustive, in-depth looks at everything about a certain county. But rather a postcard post-it note album of a few of the highlights that each county has.
Cool Down at These 21 Outstanding Upstate New York Breweries, Big and Small!
The craft beer brewery explosion has now landed on Upstate New York with a "boom." From big city downtown locations, to rural "off the grid" in-the-woods breweries, these are some of the best of the best in Upstate New York.
Road Trip! Sports Halls of Fame and Museums Are Everywhere in Upstate New York
Warm weather means road trips. And there is no better road trip in Upstate New York than to visit the many sports halls of fame and museums in the region. From the Hudson Valley to Western New York you will find museums and halls of fame dedicated to boxing, horse racing, baseball, stock car racing, fly fishing, and many other sports. Here are 8 of the best in Upstate New York.