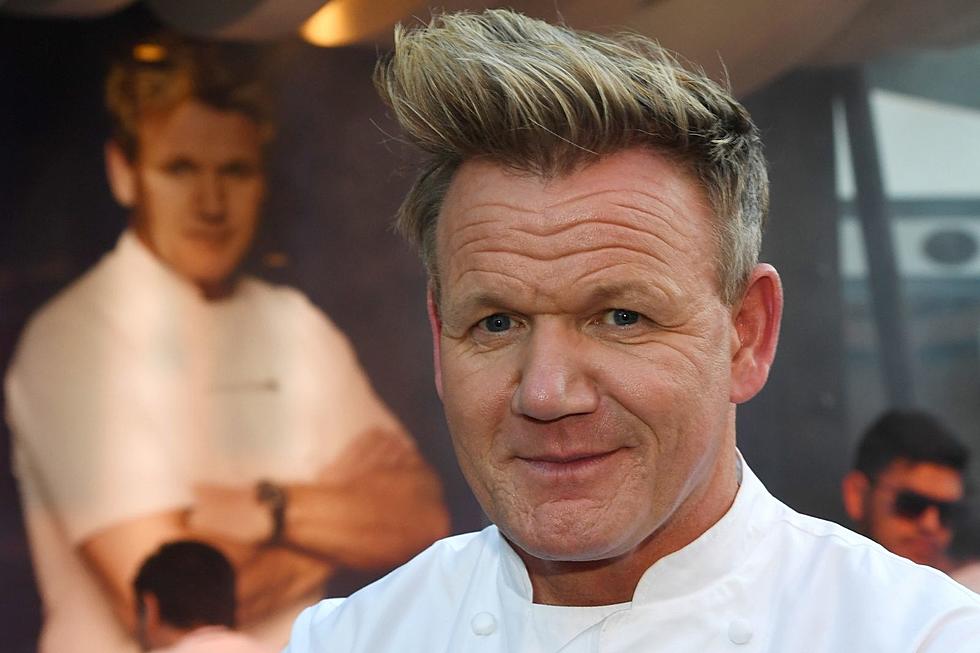 Chef Gordon Ramsay's 'Uncharted' Visits Portugal This Weekend
Photo by Ethan Miller/Getty Images for Vegas Uncork'd by Bon Appetit
If there's one thing I've learned living here on the SouthCoast, it is that meals are one of the centerpieces to the Portuguese culture.
It's why we have so many incredible, locally owned restaurants here. It's why you can't go to a Portuguese birthday party without trays casserole dishes full of food, baskets full of pop sec, and glasses flowing with wine.
My Portuguese friends and neighbors know how to live. They eat, they drink, and they're merry.
That's why I wasn't surprised at all to see Portugal on the list of countries Chef Gordon Ramsay will visit in Season 3 of his popular Uncharted show. Coming up on Sunday night at 9 on the National Geographic network, Episode 2 of Season 3 will have a ring of familiarity for many on the SouthCoast.
The show will feature the coastal community of Nazaré. According to Rotten Tomatoes, Ramsay will explore "the rugged landscape of Portugal, where the simple way of life is evident in the country's incredible cuisine. Gordon will chase black pigs across a farm to feed them, brave giant pounding waves for barnacles that cling to the rocky coastline and the open seas to fish for iconic sardines. He'll need to roll up his sleeves and bring his A-game in order to beat local chef, Kiko Martins, in an epic feast for the Mayor of Nazaré."
We spoke with SouthCoast chef Jose Rego. He told Fun 107 if he were competing with Gordon Ramsay and the mayor of Nazare was the judge, "I'd definitely cook something that's regional from Nazare."
Considering the fact that Nazare is a gorgeous coastal community on the Atlantic Coast of Portugal, that food would most likely be seafood.
"Stuffed calamari," Rego said. "Stuffed with rice, sausage and egg, and cooked in a tomato sauce."
We'll see how Ramsay fares against one of Portugal's most famous chefs. It should be a good battle.
Gazelle's Top Five Things About Being Portuguese
How to Make Portuguese Pineapple Malibu Mango Cocktails