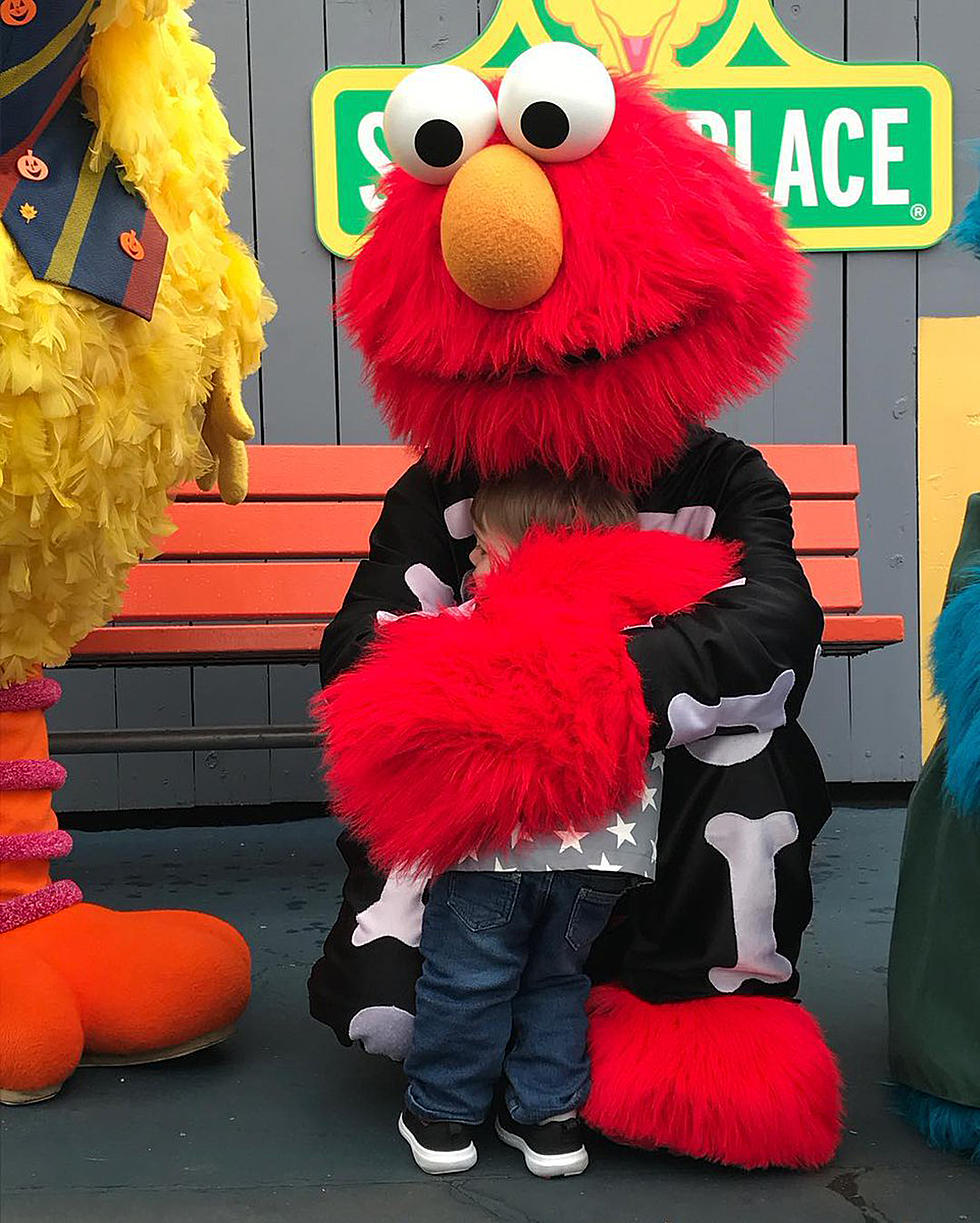 Elmo Hosts Bedtime TV Show For Kids
Twitter @carrieunderwood
With all of our routines up in the air, Sesame Street is hoping to help moms and dads at bedtime. There is a special new show that will help kids get into a bedtime routine full of fun and laughs with their favorite characters. According to Simplemost.com, there is a new nighttime talk show that will ease the burden of getting your kids to bed. The best part is that it's hosted by Sesame Street's Elmo. It's called "The Not-Too-Late Show With Elmo" and it will air on HBO Max.
Elmo will discuss bedtime routines and feature fun games like teddy bear dress-up contests and tricycle races. It will be set up like a late-night talk show complete with celebrities as guests, a house band, and Elmo's friends including Cookie Monster as his sidekick.
Some celebrities that will appear are Jimmy Fallon, John Oliver, Batman, comedian John Mullaney, and musical guests The Jonas Brothers. They will redo some of Sesame Streets' famous songs.
The Not-So-Late-Show With Elmo will air on Wednesday, May 27th. The first three episodes will be on that day and then new episodes will air every Thursday starting June 4th. They should be available at midnight each day so that you can watch them at your child's bedtime.
In the trailer for Elmo's new show, he says that his bedtime is at 7:30 pm. But you can play it back whenever your kid goes to bed.
Enter your number to get our free mobile app
."}" data-sheets-userformat="{"2":33554688,"11":4,"28":1}">
KEEP READING: Check out these totally awesome '80s toys