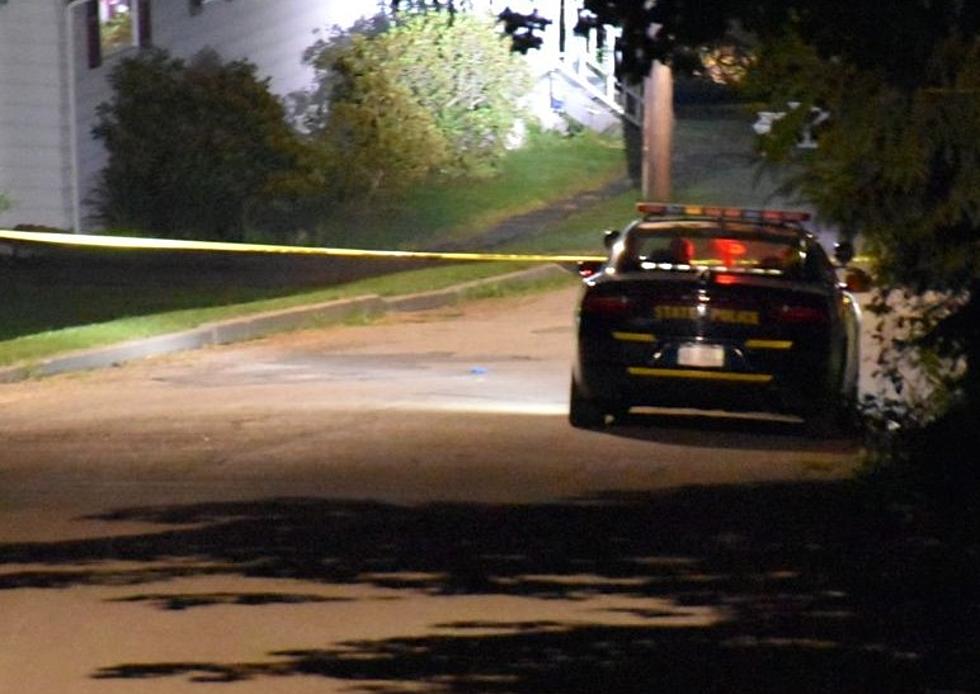 Deposit Man Accused of Shooting State Trooper Indicted
Photo: New York State Police (file)
The lawyer for a Deposit man accused of shooting and wounding a New York State Trooper last month is trying to get bail reduced, saying the shooting June 23 was grossly out of character for 44-year-old Scott Mawhiney.
Bob Joseph/WNBF News [file][/caption]
Mawhiney pleaded not guilty to a nine-count indictment in Broome County Court July 14 in connection with the shooting of Trooper Ryan Thorp as Thorp responded to a domestic incident at Sunrise Terrace in Deposit.
A number of charges were added to the attempted first degree murder count in the indictment. The Deposit man is under indictment on several assault counts as well as attempted murder in the second and third degrees and aggravated assault on a police officer.
Bail is set at $100,000. Attorney Ronald Benjamin says his client is not a threat to the community and the bail should be reduced.
If convicted on attempted first degree murder, Mawhiney could be looking at up to life in prison.
A trial could start in November but another appearance is possible for Broome County Court next month. It's possible a plea offer could be presented at that time.
Thorp was wounded in the arm as he responded to the report of a domestic incident at around 9 p.m. on June 23.  The Trooper applied a tourniquet to his arm as other units arrived on the scene, underwent several surgeries and was hospitalized for several days.
NY & PA Towns With Interesting Names
LOOK: What major laws were passed the year you were born?
Data for this list was acquired from trusted online sources and news outlets. Read on to discover what major law was passed the year you were born and learn its name, the vote count (where relevant), and its impact and significance.