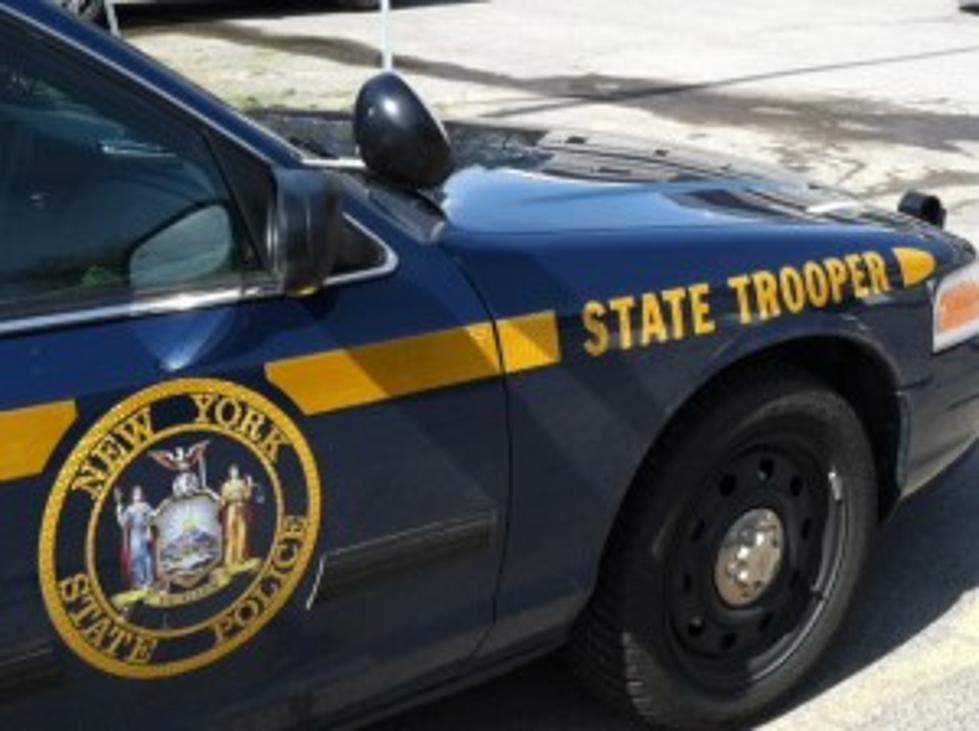 Delaware County Woman Accused of Pulling Guns on New York State Troopers
Gino Geruntino/WIBX
New York State Police say two Delaware County residents face charges after Troopers went to a home in Roxbury to investigate a reported rape April 27.
Two investigators and two troopers went to 77-year-old Gloria Laureanti's home at 1:25 p.m. looking to arrest the woman's grandson, who is a suspect in a rape investigation.
When authorities got to the house, they say they found the front door closed and partially blocked by a refrigerator before being confronted by a belligerent Laurenanti.
Officials say within minutes of encountering the woman, she pulled two revolvers from behind her back, pointing them at troopers.  She dropped the guns, which turned out to be cap pistols, when officers drew their weapons.
Troopers say Laurenanti continued to resist but was taken into custody and charged with four felony counts of menacing a police officer and misdemeanor resisting arrest.
26-year-old Vincent Brower is charged with felony counts of rape and criminal sex act and misdemeanor endangering the welfare of a child.
SEE: 30 Toys That Defined the '70s