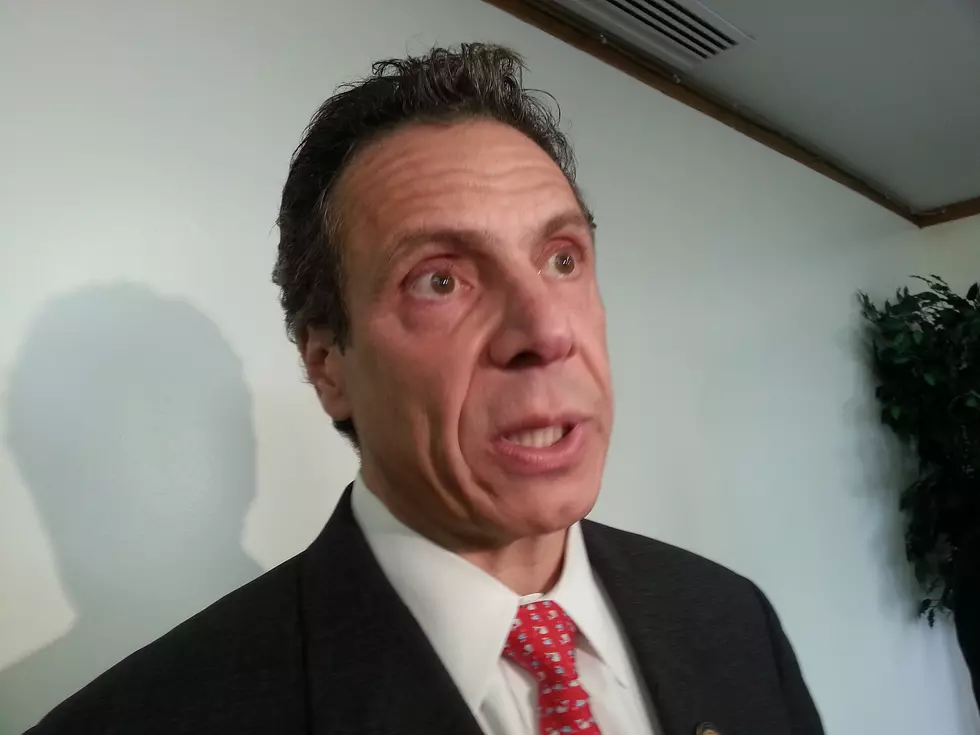 Criminal Complaint Filed Against Former NY Governor Cuomo
Photo: Bob Joseph/WNBF News (file)
The first of the anticipated criminal charges against New York's former governor are starting to be filed.
The first criminal complaint is a misdemeanor filed in Albany City Court alleging Andrew Cuomo groped a female aide at the Governor's Mansion in Albany on December 7 of 2020.
The misdemeanor forcible touching charge comes following an investigation led by the New York State Attorney General's office into accounts of inappropriate actions, bullying and misuse of public resources that drove Cuomo to resign from office earlier this year without admitting any wrongdoing but saying he could no longer effectively do his job with the publicity surrounding the cases.
While numerous media accounts report the filing of the criminal complaint in Albany, the Associated Press says prosecutors indicated Thursday they didn't know the document had been filed. And the woman's attorney said she hadn't been consulted.
The brief complaint said to have been filed by Albany County Sheriff, Craig Apple, accused Cuomo of putting his hand under a woman's shirt last December. The document didn't name the woman but Cuomo had been publicly accused of groping aide Brittany Commisso at the executive mansion.
A conviction carries a possible one year jail sentence.
Cuomo's lawyer, Rita Glavin insists the former governor "never assaulted anyone" and called the Sheriff's filing "improper."
MORE: Some of the Memes & Tweets That Have Made Us Laugh (and Maybe Think)
Five Things You Should Never Do on a Job Interview