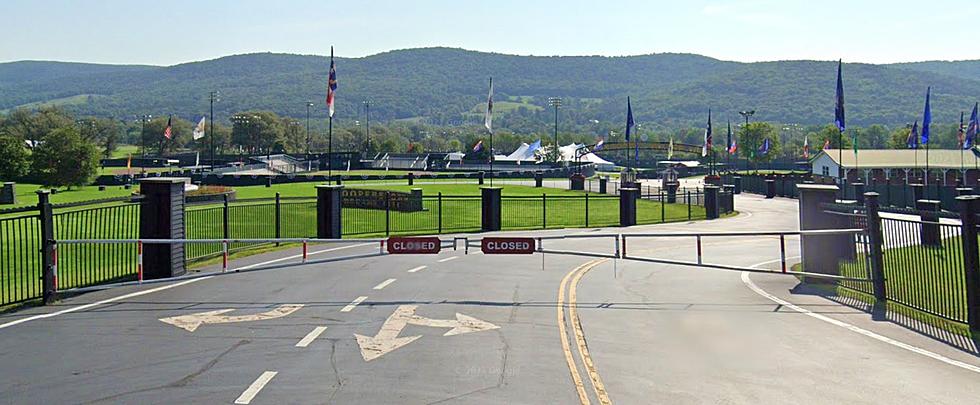 Cooperstown Dreams Park Will Return In 2022 With A Full Baseball Camp Season
via Google maps, street view
Last year the Cooperstown Dreams Park in Cooperstown had to scale back their 2021 season considerably due to COVID-19, but in 2022, it's the return to a full, pre-pandemic baseball camp schedule with the first week starting May 29. The last week of the camp starts on August 27.
Cooperstown Dreams Park which has been in operation for over 25 years has had a significant impact on Otsego County tourism and economy along the way. This baseball camp brings in thousands of people to Cooperstown. The families who come along with their children spend money on lodging, food, and more during the time their child is at the camp. Plus, the camp employs over 600 (full and part-time) people during the summer.
The economic impact of the Cooperstown Dreams Park became very evident during the pandemic when the camp couldn't hold its 2020 season and then last year, with a greatly shortened season. Businesses in Coopertown struggled to remain open and it's great to know that the camp is going to return to full operation this summer.
Chances are you've heard radio ads promoting available summer jobs at Cooperstown Dreams Park.
There are some upcoming job fairs that will be held at the facility off of Rt. 28 in Cooperstown:
- April 9 from 9:00 am to 3:00 pm
- April 23 from 9:00 am to 3:00 pm
- April 25 from 10:00 am to 2:00 pm
- May 7 from 9:00 am to 3:00 pm
- May 14 from 9:00 am to 3:00 pm
- May 15 from 10:00 am to 2:00 pm
Visit www.cooperstowndreamspark.com to learn about all the different job opportunities.
10 Most Unusual and Peaceful Airbnbs in Delaware and Otsego Counties
Get ready for a very peaceful, close-to-home getaway at some of Delaware and Otsego County's most unusual Airbnbs.
Sip and Discover Otsego County Along The 37-Mile Cooperstown Beverage Trail
If you are looking for something fun and different to do with either friends or your partner for an afternoon, the Cooperstown Beverage Trail offers a lot of variety along this 37-mile trail.
10 Sophisticated Dining Hot Spots In Otsego County
Otsego County has its fair share of eateries but most of them are very casual in terms of the decor. If you're looking for something "next level" - a finer dining experience, check out these more sophisticated restaurants in Otsego County that also feature delicious and varied cuisine.