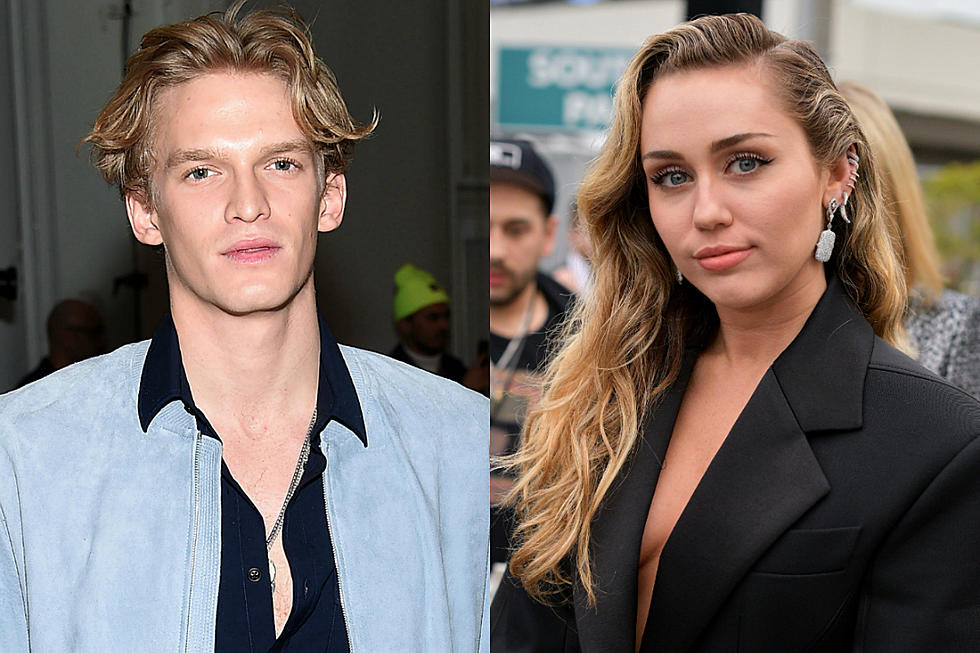 Cody Simpson's Rep Speaks Out About Miley Cyrus Relationship
Jamie McCarthy/Matt Winkelmeyer, Getty Images
Now, the Aussie's manager, Matt Zeidman, has shed some light on the pair's relationship to People, telling the magazine Simpson and Cyrus are "both sober" and "focused on health and work."
"It is early, but their friendship is long-standing and deeper than people realize," he explained. "Though they originally met during their own wilder phases, they're both sober now and are focused on health, work and spending time together. Seems pretty ideal to me."
Meanwhile, both Simpson and Cyrus' moms are very supportive of this new relationship.
"Puts a smile on my dial to see you both so blissfully happy," Simpson's mom Angie wrote alongside a photo of the couple on Instagram. "Hearing your laughs and seeing the smiles on your faces lights up my heart."
In the comments section, Tish Cyrus gave her stamp of approve for her daughter's new boyfriend as well, writing, "Puts a smile on my face too @angiemsimpson love you my sweet friend."
26 Totally Random Celebrity Couples You Never Knew Dated