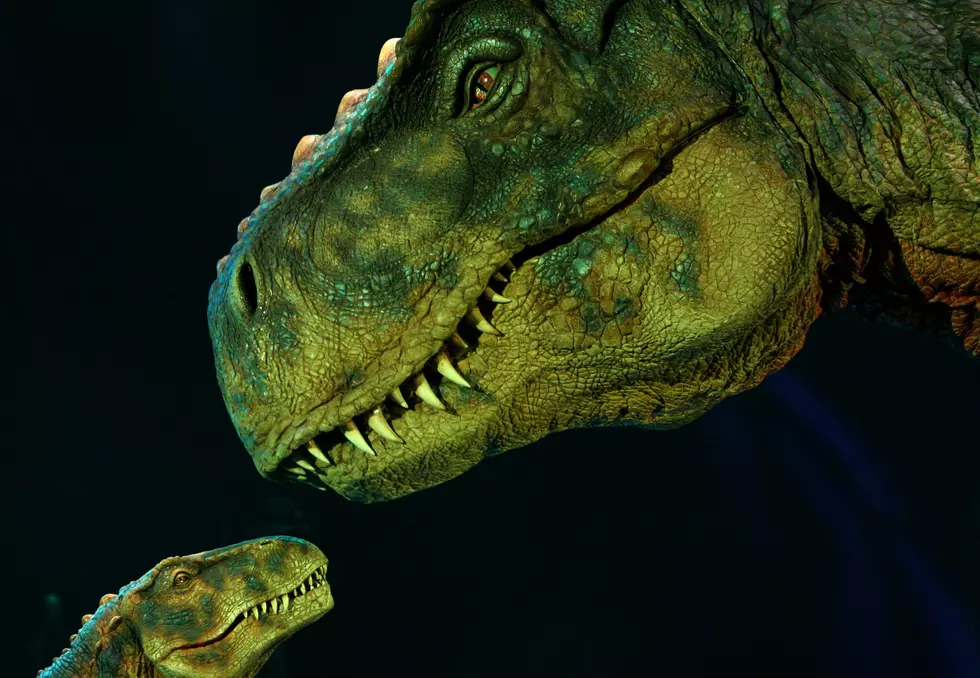 Check Out This Dino-Mite Destination in Schenectady
Getty Images
So here it is, the first day of 2021! Now what are you going to do? How would you like to take the family to Rotterdam to hang with dinosaurs? Safely of course, as safe as you can be with dinosaurs.
Welcome to the World of Dinosaurs VIA Dino Discovery! According to their website, VIA Dino Discovery lets guests explore and learn about prehistoric animals! There are 12 exhibits featuring animatronic replicas and interactive displays. The replicas include Stegosaurus, Triceratops and T-Rex!
As you plot your visit you should feel confident that they take COVID-19 safety very seriously. They consistently clean and sanitize the building throughout the day to ensure the safety of guests and employees.
Capacity levels are kept lower to ensure social distancing and the safety of guests and employees. You will find plenty of hand sanitizing stations set up throughout the building for guests and employees to use.  Face masks are required for guests 3 year old and older.
Kids 2 and under are FREE! Tickets for everyone 3 and older are $10 and available HERE. This VIA / Port Rotterdam exhibit is at 93 West Campbell Road, Schenectady and is open 7 days a week  from 11:00am - 5:30pm. Please note that 5:30pm is the last admission. Once inside, the exhibits will be open until 6pm.
It seems to me that 2021 will be the year of "wait and see". If we learned anything from 2020 it is that there is no predicting the future. Based on what I have seen and the precautions VIA Dino Discovery have taken, this is as close to a sure bet for you and the family.
WATCH OUT: These are the deadliest animals in the world
Enter your number to get our free mobile app