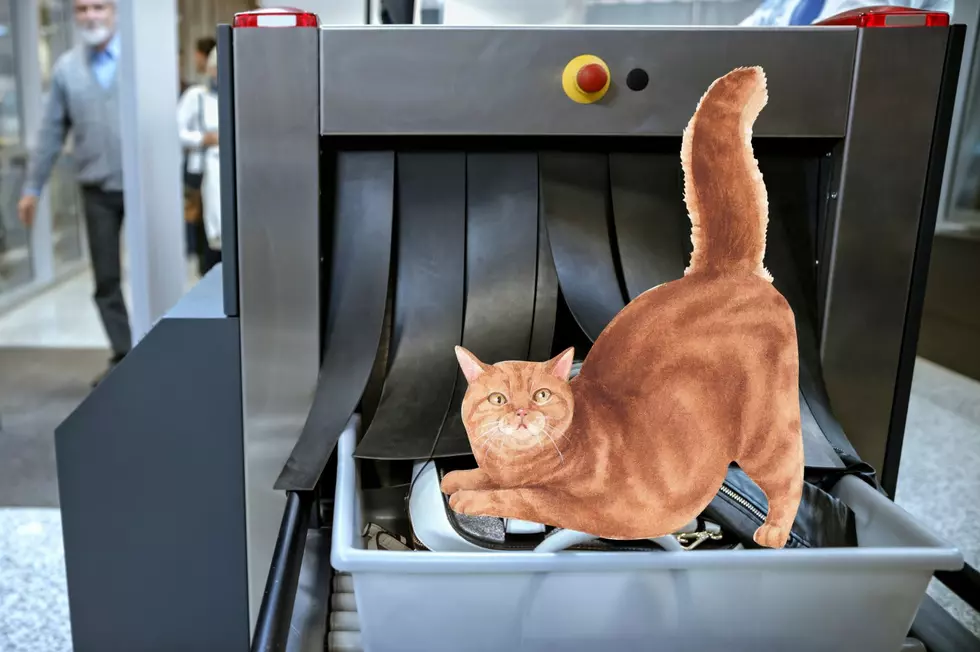 Sneaky Cat Found in Luggage at New York Airport
Canva.com
A sneaky cat decided it wanted to take a break from the rat race and was discovered trying to sneak through a New York airport in an unsuspecting traveler's luggage.
According to a report by Valerie Nome of People, Transportation Security Administration officers at New York's John F. Kennedy International Airport were surprised when they put a traveler's luggage through an X-ray machine and saw the outline of a cat, setting off an alarm.
When they opened the bag to investigate further, they found the orange cat hiding inside, likely disappointed that its sneaky attempt to take a vacation had been foiled.
According to the report, the cat didn't even belong to the traveler, but to their roommate. It seems that while the traveler was packing, the cat saw a piece of luggage and decided to hop in and join the vacation without the traveler knowing. The report did not indicate how long the cat had been hiding in the luggage before it was discovered and the traveler was forced to miss the flight to make sure the cat made it home safely.
As if the security lines at the airport weren't bad enough already, I have to imagine somebody was starting to sweat about making their flight on time because TSA found a cat in somebody's luggage. Usually, the line stops for things like "this shampoo bottle is too big" or "you forgot to take this corkscrew out of your luggage." I can't imagine there's ever been a case in air travel where the security lines comes to a grinding halt because somebody's roommate's cat snuck into their luggage without anybody noticing.
11 Things That Scream Upstate New York
If you need to know anything about Upstate New York, know that its culture and tradition is distinct from the rest of the state.
Some things just make you sit back and say "wow, this is SO Upstate New York..."
The 10 Commandments of Binghamton, NY
Every area has their spoken & unspoken rules, ethics, and principles; and just like the biblical 10 Commandments, Binghamton has some too.
Here are the 10 Commandments of Binghamton, NY...