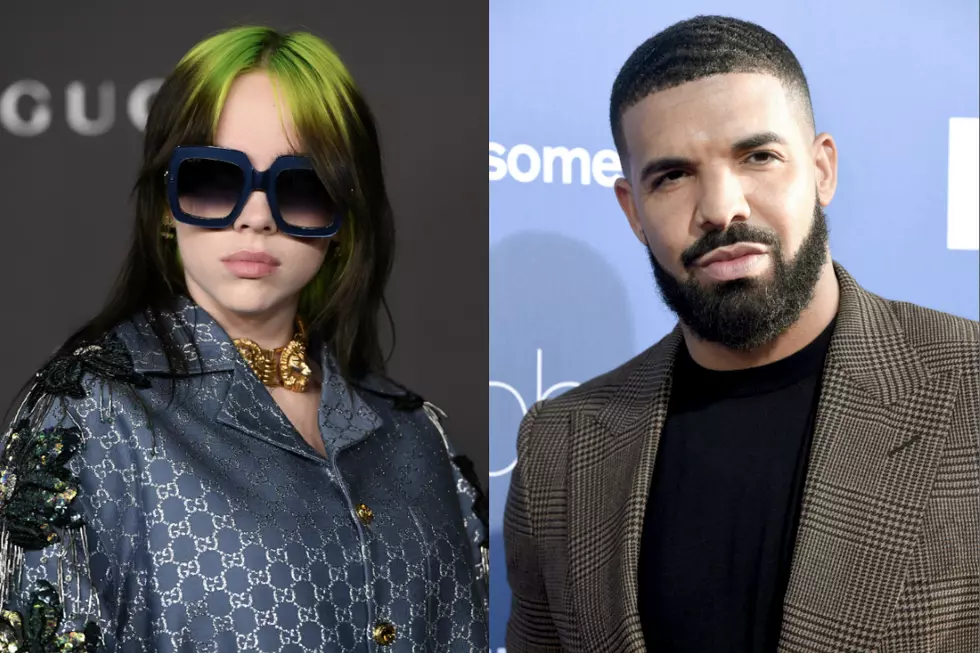 Billie Eilish Revealed Drake Texts Her and Twitter Is Not Happy About It
Frazer Harrison, Getty Images
During a recent interview with Vanity Fair, the 17-year-old singer opened up about her famous friends, one of which includes the 33-year-old Canadian rapper. Though they haven't met in person, nor did she give any details regarding the messages, she said they've texted quite a bit and referred to him as "a homie of hers."
"But like Drake, c'mon. Drake. Drake is like the nicest dude I've ever spoken to," Eilish told the outlet. "I mean I've only like texted him, but he's so nice. Like, he does not need to be nice. You know what I mean? He's at a level of his life where he doesn't need to be nice, but he is. You know?"
You can check out Billie Eilish's Vanity Fair interview, below:
Following the "Bury a Friend" hitmaker's revelation, many took to Twitter to express concern, as well as criticize Drake for texting a teenager. Some people even labeled him a "creep" and called him "weird."
This isn't the first time Drake has been embroiled in a controversy like this. Last year, he also dealt with allegations of grooming younger women after it was revealed that he had a close relationship with Stranger Things star Millie Bobby Brown. She's 14 years old — and just like Eilish, people thought it was very inappropriate.
"I love him. I met him in Australia and he's honestly a great friend and a great role model. You know we text. We just texted each other the other day and he was like 'I miss you so much,' and I was like 'I miss you more,' he's great," Brown said at the time. "He's coming to Atlanta, so I'm definitely going to go and see him. I'm so excited."
Celebs With the Most Drama So Far in 2019