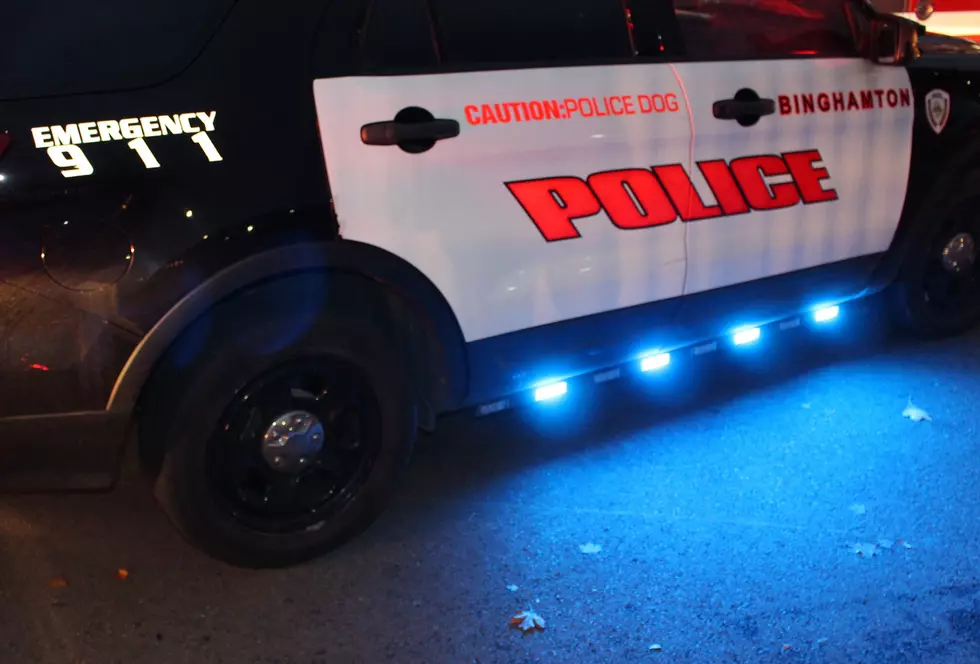 Another Shooting Incident in Downtown Binghamton
Photo: Bob Joseph/WNBF News (file)
Binghamton police again are investigating a case involving gunshots fired on a downtown street.
The latest incident was reported around 10:30 p.m. Thursday near Susquehanna and Fayette streets.
Police personnel in the area reported hearing four or five shots in the neighborhood that has been plagued with gun-related violence for more than a year.
Officers were deployed to at least three apartment houses to ascertain that no one had been hurt.
The initial investigation turned up no indication that anyone was injured.
Police interviewed potential witnesses who suggested the shots were fired in the area of 4 Fayette Street.
Last Saturday afternoon, shots rang out on Susquehanna Street just west of the Thursday late-night incident.
No arrests have been made in connection with Saturday's case.
Just over a year ago, a man was fatally wounded near Fayette Street after what detectives said was a gang-related retaliation shooting.
Last month, a man was critically injured when he was shot several times as he sat in a parked vehicle on Susquehanna Street on Easter Sunday morning.