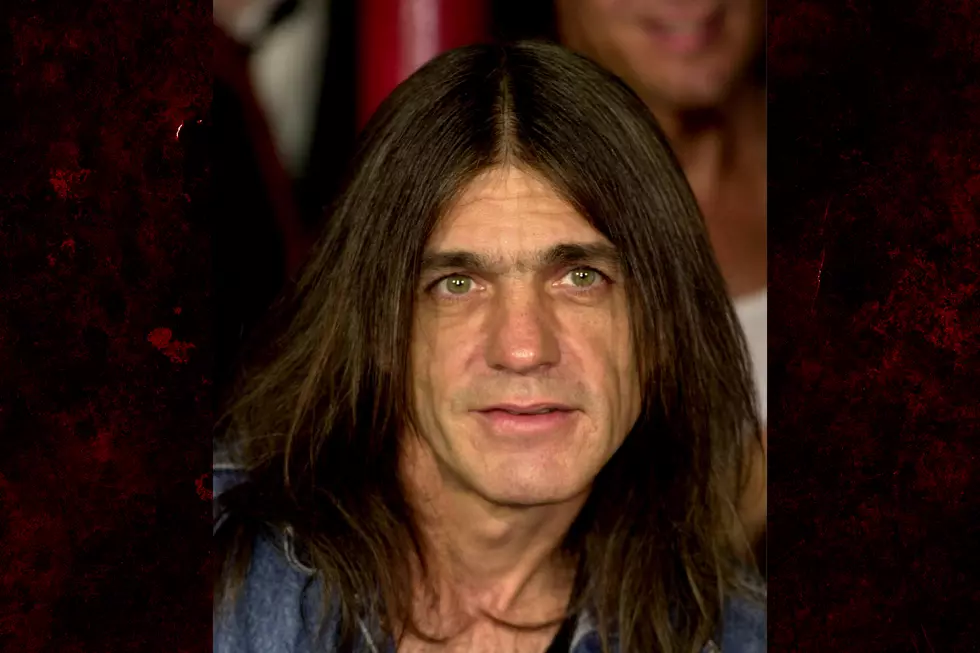 AC/DC Legend Malcolm Young Honored by Gretsch With New Signature Guitar
Hulton Archive, Getty Images
The late Malcolm Young, regarded as one of the greatest rhythm guitarists in history, passed away in November of last year. His legacy with AC/DC will endure and Gretsch has commemorated the six-stringer with a new signature JET guitar.
"This models features the essential hallmarks of one of rock's most iconic instruments including 'DIY' pickup routes with simulated screw holes, chrome switch plugs, a Space-Control™ bridge and '60s-style tailpiece. Open-cavity thunder roars from the thin-skin satin finished chambered mahogany body and is magnified by a high-output TV Jones® Power'Tron™ pickup," reads the description on the Gretsch website.
The new guitar is set to arrive in November later this year and comes with a price tag of $3,749, a much leaner cost than the $10,000 price associated with the limited "Salute" model of Young's classic and heavily modified 1963 Gretsch Firebird guitar.
See photos of the JET signature guitar below and head to the Gretsch website for more information.
G6131-MY Malcolm Young Signature JET™ Gretsch Guitar
Young was 64 when he died and had been battling dementia in recent years, which also forced him to step down from his role with AC/DC in 2014. Malcolm's passing came just after the death of George Young, the brother of Malcolm and Angus Young who had co-produced many of AC/DC early albums.
Anthrax's Scott Ian: Malcolm Young Is the 'Greatest Rhythm Guitar Player Ever'