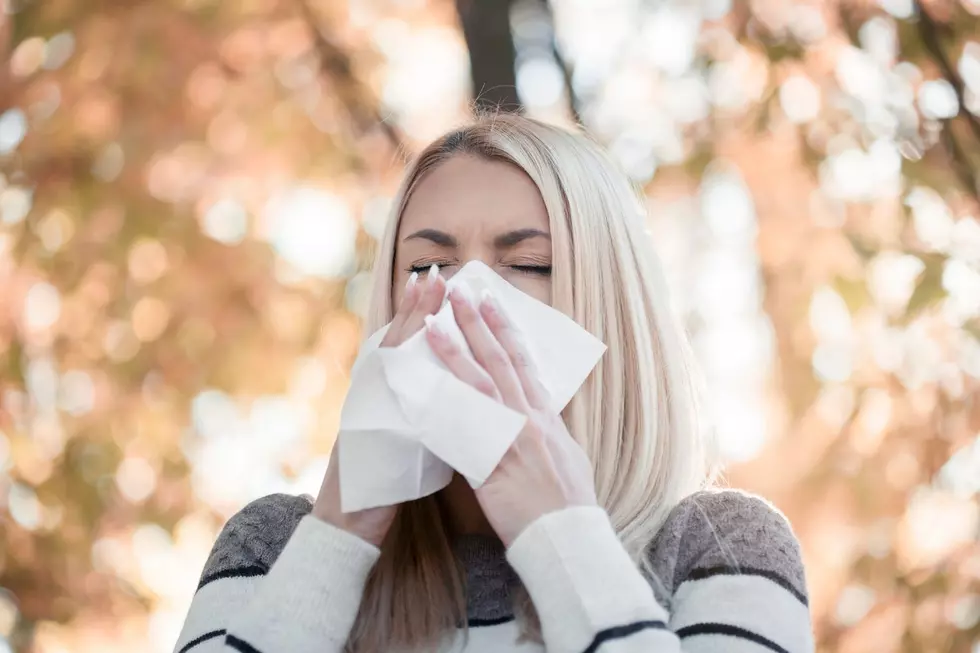 2 Upstate NY Cities Make Top Ten Worst For Seasonal Allergies in US!
Canva
If you are sniffling and sneezing a lot this fall, chances are you are experiencing seasonal allergies. If you live in these two upstate New York cities, you have landed in the top ten of those who suffer fall seasonal allergies the most.
What Are the Criteria for Making the Top 10?
The Asthma and Allergy Foundation of America started documenting the annual Allergy Capitals back in 2003. Their research shows that ragweed pollen is the culprit of high allergies in these cities. They say about seventy-five percent of those who suffer pollen allergies are allergic to ragweed. The cities with the highest levels of ragweed are the ones that have the highest allergy sufferers.
What Two Upstate New York Cities Made the Top 10?
Coming in at #8 is Buffalo, NY
Rounding Out The Top 10 - Albany, NY
Why Is There So Much Ragweed in the Air?
The AAFA says that the impact of climate change has affected ragweed. It grows rapidly in warmer conditions and can produce more pollen through November depending on when the first frost occurs. The warmer fall has caused a longer and stronger pollen season.
Melanie Carver who is the chief mission officer at AAFA said,
Early fall is a particularly challenging time for people with asthma and allergies. The peak of ragweed season often coincides with the start of flu and cold season.
How Can Allergies Sufferers Get Relief?
Fall allergy symptoms can be treated with over-the-counter and prescription medications. Allergy sufferers can also reduce contact with pollen.
TLC show 'American Chopper' Orange County Choppers Headquarters in Newburgh Abandoned & For Sale
WARNING: Under no circumstances should you enter this property. By doing so you risk bodily harm and/or prosecution for trespassing on private property.
In 2003, a father-son business reality show hit the Discovery Channel. It was called American Chopper and it followed the custom motorcycle building business of the Teutul family out of Newburgh, NY. Paul Sr. owned the shop with sons Paul Jr and Mikey working in the business. There was a slew of cast and characters. The center of the show wasn't just the amazing custom motorcycles built for celebrities and others, it was the volatile relationship between Sr. and Jr. The show ran for 12 seasons before the two could no longer get along. It ended up in lawsuits and the two not talking for ten plus years. In the past few years, the business moved to Florida. This left the 61,000-square-foot headquarters for sale and abandoned. Take a look at what remains of Ocean County Choppers.